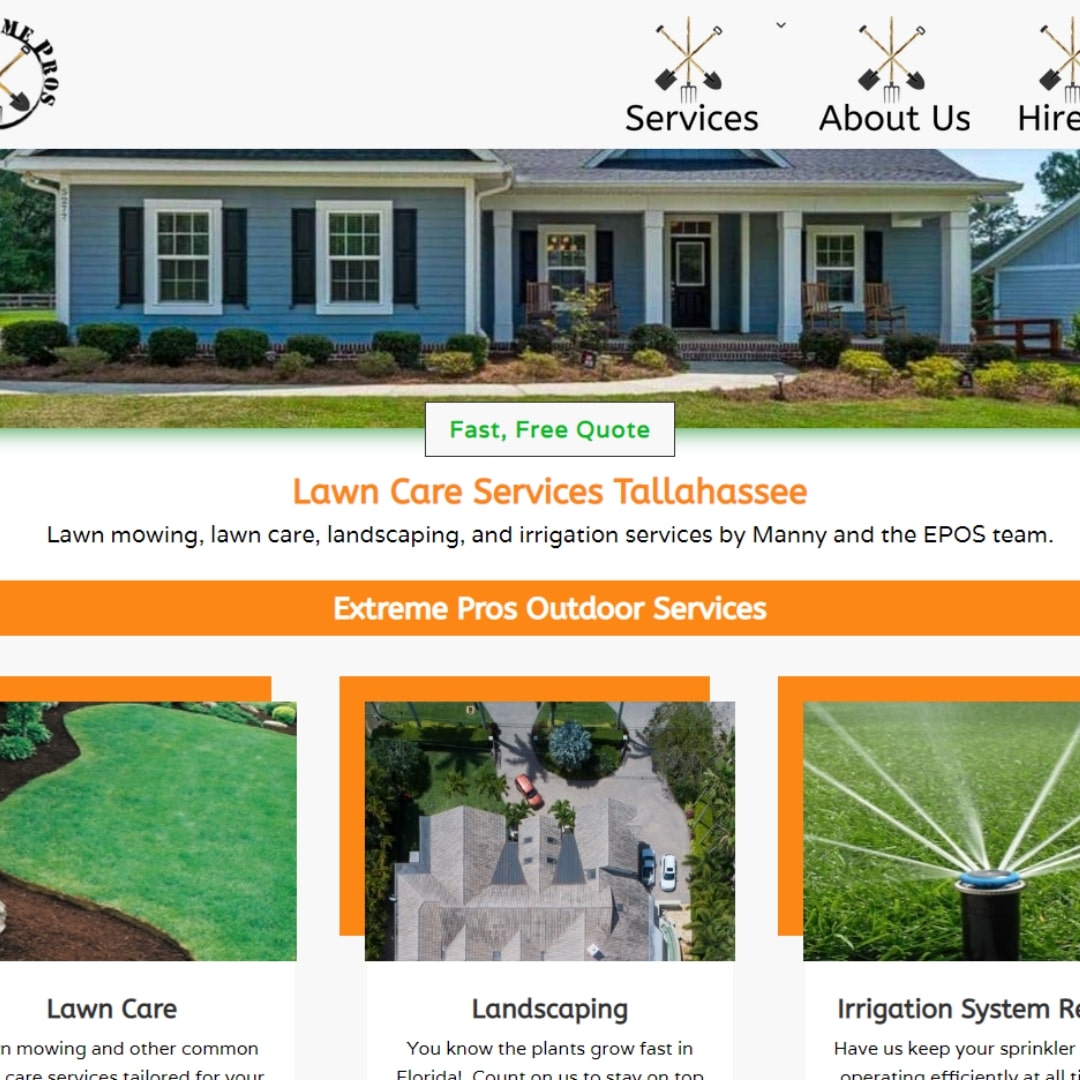 Website we built for Manny in Tallahassee, FL.
How We Work

We know you probably want an idea of the cost before you even contact us.
We are happy to share.
The bottom line is more people will find you company online than anywhere else.  It is 100% the best ROI you can get on your marketing dollars.
With that said, there is a lot of 'on-boarding' when we start working with a new client. We need to fully understand you business, identify what properties you already have online and how well optimized they are currently, and research your competition to see what we are up against.
To be realistic, a minimum budget of $1,500 is what we need to start working with a new client.
We work in $1,500 increments.  And, we offer options to make our pricing affordable to the smallest of companies.
You will notice the results from our work.  We guarantee it.
Payment

Options
Fit for any business' budget: 
Make a 1-time $1,500 payment to engage our services.
3 Monthly Payments: $525 Each

Pay over 3 months if this is more ideal for your budget.
6 Monthly Payments: $275 Each

Spread the payments over 6 months if needed.
We can get you in a real, custom website that repesents your business properly!  $1,500 is a tight budget for a new website, but it is a solid foundation to build upon over time.
Website Re-Design or Updating
A lot of the time clients come to us with a poorly design website or an outdated website.  We can make your website look like it is 2020 within the $1,500 budget most of the time.
SEO, Ads, Automated Emails, or More…
This is where the fun begins and things get a little crazy.  For growing businesses with people and processes in place, we highly recommend getting on our ongoing services.  Most clients book up on this plan.
More Examples Of Our Work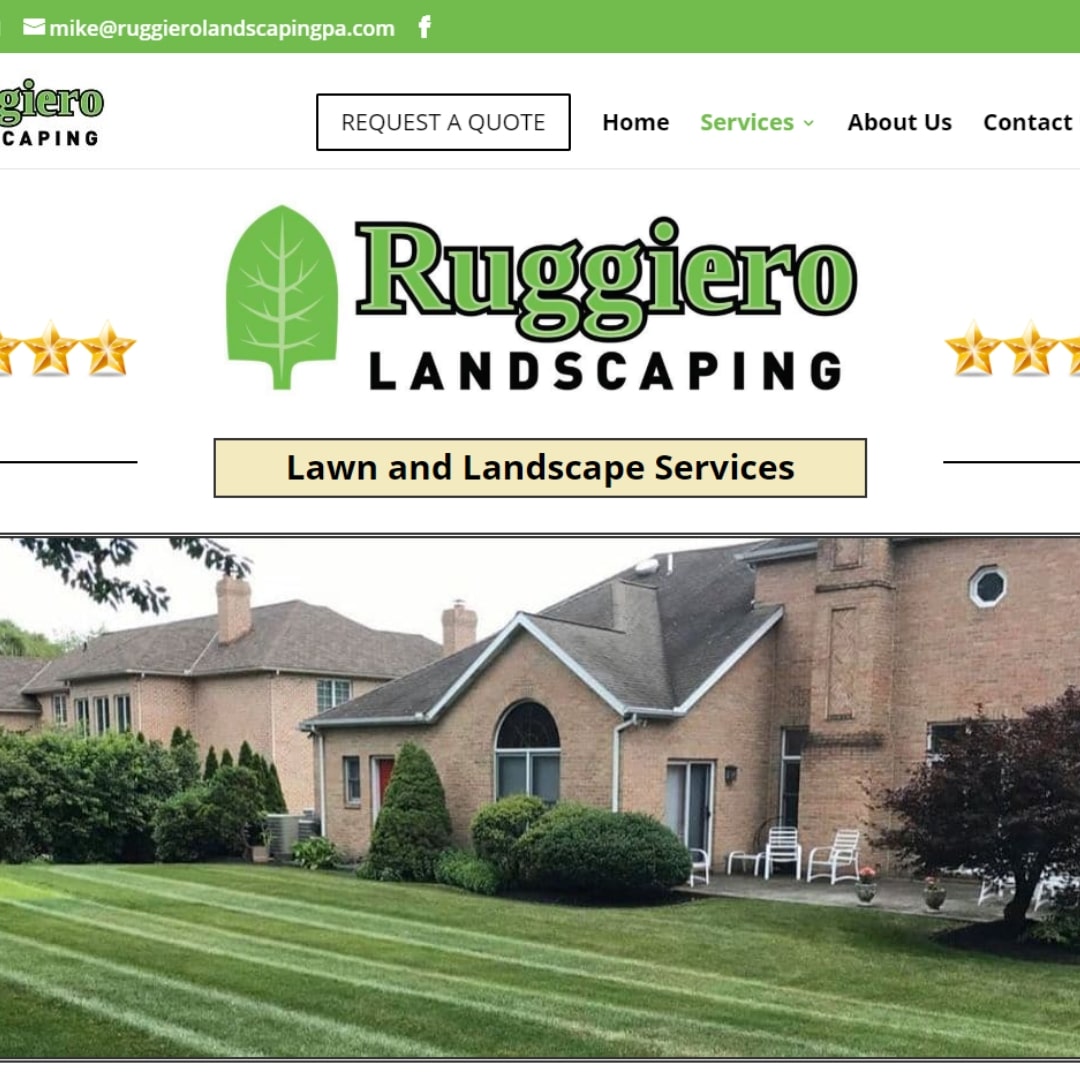 Mike's website was one of the 1st we ever built.  We just got to update it!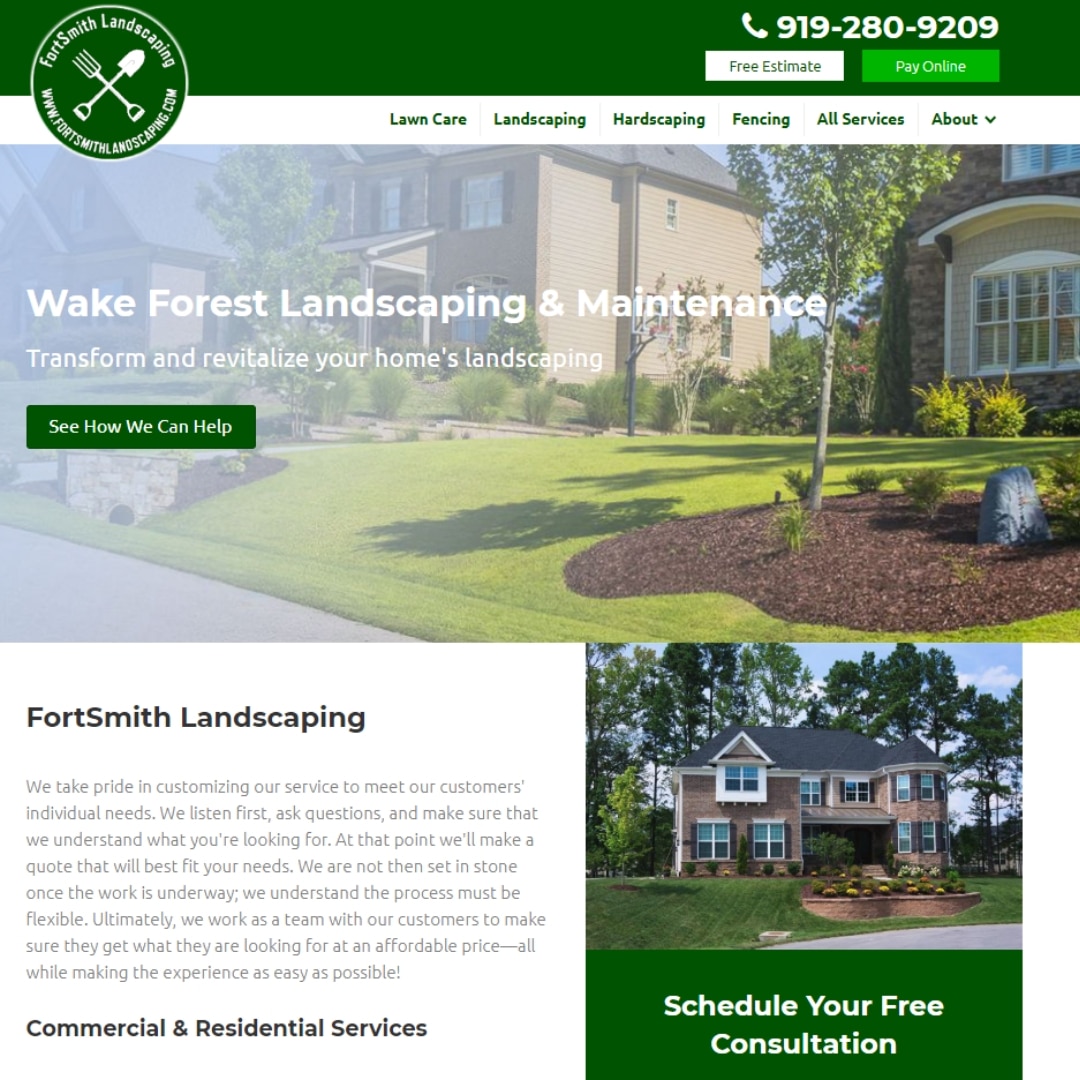 Harrison is a brand new client we are excited to get results for.
We Can Help
You Have To Contact Us Though!

I see guys trying to do this themselves with little to no results.  It is super frustrating to see.  Before I sold my lawn care company we have performed and been paid for over $2,000,000.00 in lawn and landscape work we received in leads from our website.  That is why I build websites for a living now!  I love it and I am good at it.  I have also assembled a team of developers who are much smarter than myself.
Are We A Good Fit?
Take 30 seconds and I will let you know how much
more revenue
your website could be generating your business.
No Catch.  No Sales Pitch.  30+ Factors Checked.

You have nothing to lose.  I'll even send a guide anyone with basic computer skills can follow to do it all yourself just for speaking with me.
Our Web Services – Your Business
Are we a good fit?
Let's find out!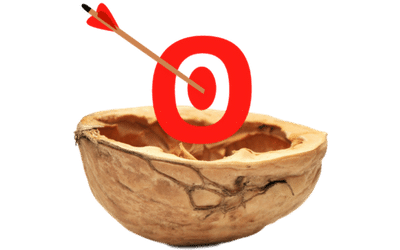 Optimized SEO and Websites
(In a nutshell 😍)
You're going to love the way your website performs…
I guarantee it!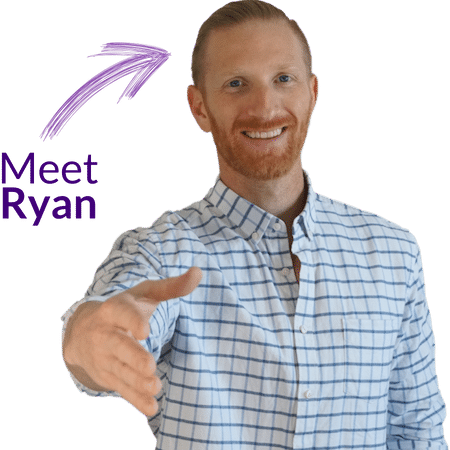 Below we have provided more detailed information for those who would like to know more.  It is not pretty, but it is thorough.  Ryan would much rather just have a 5-15 phone conversation to discuss your specific needs.  Feel free to call us anytime.
First, thank you for your interest in having us build your website and potentially helping with your ongoing online presence after it is built.
Here is what is included with our SEO Website Design Service:
1) Domain Name Purchase and setup*
2) Website Hosting on our dedicated server with SSL certificate*
3) Installing WordPress, Themes, and Plugins and fully configuring theme.
4) We perform keyword research before creating a single H-tag, naming an image, naming a page, entering alt text, etc. (These are basic on-page SEO fundamentals.)
5) We will create a custom map and embed it on your website to clearly display your service area.
6) We will find 'free-to-use' images for your website if you do not have your own.  We 100% prefer to use your images.**
7) Content – We will need you to provide at a minimum your basic business info, what you do and where you work, plus content for the about us page.  We are happy to fill in the gaps, but to make your site truly 'your site,' we will need to get accurate data provided by you.**
8) The setup, connecting, and populating data for Google Analytics, Google My Business, Google Search Console, Bing Places, and Bing Webmasters.  This any of these are already in place, will will review and edit them to ensure they have been done properly.
9) Custom Emails – You will get up to 5 name@yourdomain.com email addresses that we will create and setup through Zoho's free custom @yourdomain.com emails.
10) The site itself includes:  Homepage, 'Master' Services Page (for lawn and landscape services), Individual Services Page (for snow), About us, Contact Us, a Reviews page, a Photos page, service area page, and privacy policy.  9 pages total.
11) SEO at the time of the site build on top of Google and Bing connections include:  SEO friendly images (file names, image titles and alt tags, uploaded at correct size for display area, and compressed), proper use of H1-H6 tags, keywords and phrases on the pages, internal and external linking, optimized page titles, meta descriptions, focus keyword, featured image, schema markup (local business site wide, service for every page applicable, and review/aggregate rating schema if you have reviews), we will leave reviews on site and on Google, mobile and tablet optimization (responsive – will look great on all devices), sitemap submission, and site speed.
*The 1st year of hosting is included with the website price.  The cost to continue renewing the domain and keeping your site online is $175 per year if you would like us to handle this for you.  If you currently have these in place, it does not reduce the price due to the added time of navigating and learning where everything we will need to access is on your providers platform.
**If you are unable to provide images or content for the pages, we will do what we feel is best after getting all the info from you about your business.
Our SEO Website Design Service for a website described above is $1500 and that is our minimum charge.  Additional features, functionality, and pages can be added.  A quote specific to your needs will be supplied for anything along those lines.  We strongly recommend going with a $2500 website for businesses serious about growing via leads online.
Ongoing cost of a website?  The only mandatory ongoing cost is the domain renewal and hosting.
What else can we do? 
We do everything we can at the time of the website build to position your site to rank, but the internet is vast and constantly changing!  We highly encourage you take advantage of our ongoing SEO services that will be tailored to your specific market and competition.
Some of these items include creating landing pages, seasonal service highlights, blog posts, back links, citation creation***, social media management***, Google posts, managing ads, email campaigns, print marketing material design, graphic and logo design, image editing, review fetching, and more. 
These are on-going more advanced SEO to-dos that will increase your websites rank overtime and allow you to rank for more services in more areas.  Something to definitely think about if you want to really grow your business via the internet.  It is very effective and the performance of sites that have us to on-going SEO compared to those that do not is vast.  It all comes down to your goals.
Be realistic!
Your website should be the 'hub' of your marketing efforts elsewhere online and offline as well.  A website is not the end all, be all and the days of easily ranking a website are long gone thanks to all of the scammers and fraud happening online everyday.
You should be planning to drive traffic to your website to get the best results.  You can do this in a number of ways.  Go door to door and speak with people, or leave door hangers or other printed material behind if they are not home.  Utilize yards signs, these were very effective for my lawn care company especially for seasonal services. Post cards are also a great way to market your business.  Consider doing a EDDM campaign through the USPS.  Learn how here:  USPS EDDM Postcard Campaign Info
Join a networking group like BNI or find a free group in your area.  Joining a networking group is honestly mandatory in our opinion for new business owners.  You need to surround yourself with like minded people and learn from their experience and advice, plus get another source of highly qualified leads from the group members over time once you gain their trust and start referring business to them.
Ads are the way to fast track your way to the top of Google.  After learning by spending thousands of dollars in ads over the past year, we are getting our clients great results with smaller budget using Google Ads.  We do not typically recommend Facebook ads for lawn care and landscaping companies with some exceptions. 
Please stay away from paying Yelp or HomeAdvisor!  We can almost guarantee you will have a very poor ROI from any paid marketing efforts with either of these platforms.
Your Website Should Be Your Marketing Hub
As described above, but certainly not limited to those marketing avenues, all other forms of marketing your business should point people to your website!  You can only fit so much info on a door hanger or postcard, and 60 seconds isn't a lot of time to describe your business in the networking meetings.
Also consider making text us or call us a CTA (Call To Action) along with your website.  Call us is a great CTA for yard signs for example.
Thank you for your interest in our service!  If you have any questions, please don't hesitate to ask.  We would love to get your business found online and looking great.
We require 50% and the client portal to be completed before we begin work.  The remaining 50% is due when the site is complete to your and our satisfaction.  The client portal should take roughly an hour to complete.  We highly encourage you to get us as much detailed info as possible.  It is simply a series of contact forms asking for the information about your business.
***I will also include creating or optimizing your Yelp, Angie's List, and BBB.org citations, and optimizing your business Facebook page.
Examples – (Many of our clients would be happy to quickly speak with you about their experience.)
$1500 Website Examples (These simply don't have as many pages – Search Engines like Google, rank web pages, not websites.  That is why it is best to build out individual pages for each service to increase your changes of ranking for specific search queries, such as shrub pruning service near 'your city'.  Pages can be added and/or modified at any time.)
https://hallsprolawnmowingservice.com
https://bnblawnmowing.com (We added additional pages since the original build.)
$2500 Website Examples (These have additional pages for services and pages for pricing etc., whatever the business owner wanted or possibly I suggested we build out these pages after reviewing the analytic data for their site.)
https://fishwaterlandscaping.com
https://jslandscapinghartford.com
https://samspersonallandscaping.com
https://spokanesfinestlawns.com
We have plenty of more examples.  These are a handful of the more recent ones.  I feel every site we build gets a little better as we have more experience to draw from.  We do all work in-house.  I would personally be building your site.
Callaway Outdoor is a company we have had the please to work with.  They have 3 locations and serve 2 states.  This is an example of a large website that cost around $4,000 in total.
We have 30+ more examples and work with businesses in other industries as well.
Schedule A Free Consultation:
"

Good at the Internet

"

I'm here to help, but I can only do so if you reach out to me!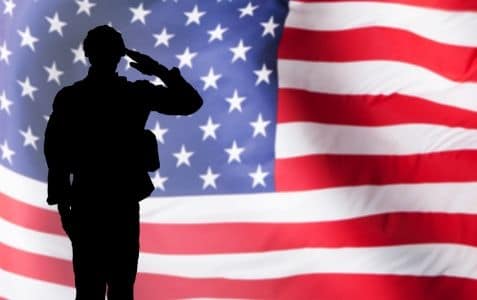 We are proud to say all work performed by Optimized SEO and Website is done by hard-working people right here in the United States of America.
 (859) 888-0841
ryan@getoptimizednow.com
100 Aqua Way #519, Newport, KY 41071
Monday - Friday 8:00 AM - 5:00 PM
You have to start somewhere!