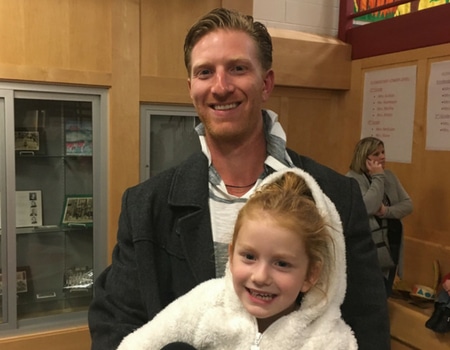 The Details:
Website Design, SEO, and Ads
We know how much additional revenue our services will generate for your business.  We'd love to have the opportunity to show you.

Domain and hosting:
Your Domain – This is 'www.yoursite.com.'  You need to own your domain to have a website.  Every domain is unique.
Hosting – A web host is a server that houses all of your website's files.  We someone goes to your website domain, the browser will check your host for the files to display your site.  You must have web hosting in place for your website to populate online.  We provide our clients hosting via our dedicated server at Amazon AWS for speed and security.
We include purchasing your domain in NameCheap.com.  If you have an existing domain, it can certainly be used.  We offer our web design and re-design clients free hosting for 1-year also.  After the first year, we charge $175 per year for hosting.
Once your website is paid in full, you will be granted access to your website domain, hosting (cPanel), and back end (WordPress login).
—
Website creation:  Design
The process: We will provide you with a document to collect all of the information we need to know to enable us to build a website for your company that accurately represents your company.  It is a 'fill-in-the-blank' type format and since you are the business owner, you will more than likely just rattle this information off.  If you don't want to type in all your information, we can go through the document together on a phone call in which we can takes notes.
Regarding the look and feel of the website –
We prefer to use your original pictures.  If you do not have pictures or enough for your entire website, we can source images in a number of various ways.
Our clients are more than welcome to supply as much or as little text for use on the web pages.  It is completely up to you how involved you would like to be with this portion of your website design.
Every website we build is built to display properly on all device types and screen sizes:  phone, tablets, and computers.
It usually makes the most sense to pull colors from your logo and use them as the color scheme throughout your website.  Often, our clients do not have a logo or do not have high res versions of their logo.  We can create a basic but professional logo as part of our web design service if need be.
—
Web development:  Functionality and Performance
Regarding the features your website will include and optimizations for search engines –
SEO items included with every website design, re-design, or update –
Keyword research – We'll use various tools to identify what people are actually typing into Google when looking for a business like yours and then strategically use these in numerous places throughout your website.
URL Structure – This refers to what comes after the .com/ ending to your website domain. Getting this structure right from the beginning is crucial to your website's short- and long-term success.
Page Titles – This is the 'headline' you see in the search results for each web page listed. We set a unique page title for each page with a focus on sticking out from the crowd in the search results.
Meta descriptions – This is the sentence or two below the Page Title in the search results. These are optimized to catch the searchers eye by including 'Call To Action' statements and keywords/keyword variations which will be highlighted if the searched used similar words in their search query.
H Tags – This are the headlines of your web pages. H tags range from H1 to H6.  The H1 tag should be exactly what the page is about and H2-H6 should all support and build on the H1 tags topic.
Copy – The words used in the sentences or paragraphs under each headline are referred to as copy. We optimize copy to include lots of keywords and variations while providing the reader with all of the information they need to know to make there decision as to if they are going to contact your company or not.
File Names – Every image added to your website will be named with keyword relevant to the images/page it will be placed on.
Image Compression – We compress every image on our websites to shrink the size down to as small as possible and increase page load times.
Alt tags – Every image should have an alt tag populated that describes the image for screen readers. These are also referenced by search engines for SEO purposes.
Internal linking – Pages that are related will be linked together with clickable links. This provides a great user experience along with giving better context to the structure of your site to the search engines.
External linking – We link to external websites when applicable. By associating your web page with a trustworthy and information packed web page on that same topic on another website, you clarify what your web page is about even more for the search engines.  We always make external links open in a new tab.
Schema Markup – Also called 'structured data,' Schema Markup provides the content of a web page or part of a web page to the search engines in a code format they can quickly read and it gives them a crystal-clear picture of what it is about. This is how you become the 'voice' response on Alexa or Siri and much more.  We markup your website, business, services, reviews, FAQs, and possibly more depending on if there is another type of Schema that would provide value to you.
—
External Web Properties
There is much more to finding success online than simply building a website.  Our goal is to set our clients up for success so we always include setting up the following tools, listings, and social accounts.  If any are already in place, we will complete the profile if needed or optimize it for SEO.
Google Analytics
Google Search Console
Google My Business
Bing Places
Bing Webmaster Tools
Facebook Business Page
Yelp
Nextdoor
Angie's List
BBB
—
Company Email
We prefer to set our clients up with Zoho for a free company email on a very easy to use platform.  An example would be:  yourname@yoursite.com
Another option we have is POP3 porting company emails from our server into your existing Gmail.  If you go this route, you will have a toggle dropdown which allows you to select which email to send as.  Your Gmail will still work as it always has, but now you will be able to also send and receive emails to your company email in a single inbox.
*If you do not want to use Gmail or Zoho, getting your company email in place and troubleshooting form submission errors are your responsibility.  We can do it, but it is our least favorite thing to do as it is a very slow, frustrating process.  Out rate for hooking up any other type of email is $200 per hour.  We highly recommend to use one of our recommendations which are included for free!
—
Cost of Our Website Design/Re-Design Services
For all of the services described above, our 'website design' services start at $2,000.  We simply cannot get everything optimized and implemented for less.  We strongly recommend each service has its own webpage as search engines rank web pages, not websites.  When each service has its own page, the cost is $3,000.
We prefer to do half upfront to get started and the final half upon completion to your satisfaction.  If needed, we can arrange equal monthly payments for a set period of up to 6 months.  If making payments, please remember you will not have access to your site until it is paid in full.
What pages are included?
At a minimum, your site will have a home page, services page, about page, FAQ page, contact us, estimate/quote, thank you, and privacy policy.
Pages to be included if applicable to your business include a reviews page and gallery page
We recommend to house each service on an individual page as well.
—
Ongoing 'SEO' or marketing services in general –
When we build your site, everything that can be done as far as SEO goes will be done as described above.  We'd love to continue to work with you and make improvements to your web and online presence over time.
Often, we build our clients their first website.  In this case, there is no analytic data for us to reference!  Even when we work with clients with existing websites, they often did not have all of the analytic tools in place.  This also leaves us with little to no data to work with!
Our recommendations for getting more from your website:
Build more citations
Email your clients regularly
Run Google Ads
Create content
Request reviews – especially Google reviews
Keep your site updated – WordPress, the Theme, and Plugins
Cost of ongoing services –
We try to be as flexible as possible with our existing clients when it comes to ongoing services.  We recommend to hop on our $250/mo plan which would allow us to complete everything noted above within the first year.  The cost of the Google Ads is not included in the $250/mo price.
If you aren't going to have us perform these ongoing services, we highly recommend you do something!  Whether that means learn how to do them or use another service like ours.  There is going to be a huge difference in performance depending on whether these items get performed or not!
Don't Get Robbed by an Unscrupulous Web Service!
Far too often a business owner or manager contacts us after they just threw away thousands of dollars with a shady web service.  This does not have to be you!  Contact us and let us explain in layman terms why our service provide our clients results like clockwork.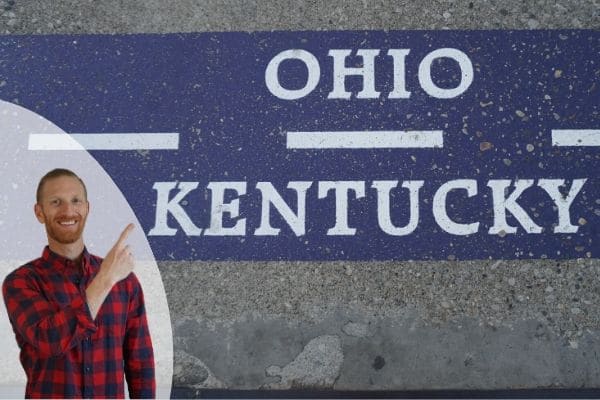 A Local Service You Can Trust
When you hire Optimized, you will work directly with the owner of our company, Ryan Sciamanna.
Ryan is a well known and well respected business person in the Greater Cincinnati who has found success in a number of different businesses he has owned over the years.  Tap into his expertise in growing profitable businesses through effective marketing online and really start growing your business!