Optimized

SEO and Website's

Client Reviews

Optimized is a learning organization which is really good for SEO (Search Engine Optimization) web development. Ryan from Optimized made some updates that moved my business web page from page 4 to page 1 in ranking. Make no mistake being on the first page of google makes a huge difference in having the chance to bring on new customers! I am a solo owner/operator and had to temporarily quit answering the phone and put a message on the web page sorry all full at this time. Now that is a good problem to have!!!
Josh Hall | Hall's Pro

Ryan was fantastic to work with. The price was fair and valuable. I think one of the hardest things to find when looking for someone to work on the SEO is finding a reputable company. In this respect Optimize delivered. I have been very pleased with the services provided. And the ongoing knowledge they have imparted to me so I can make changes myself.
Michael Sell | Urban Oasis

We went with a 'big' SEO and website company in 2018. Optimized has already gotten us better results in the 1st quarter of 2019 AND at a fraction of the cost!
We are based in Tallahassee, FL and Optimized is located in Cincinnati, OH. Communication is always quick, easy, and thorough. We are looking forward to continued success as we continue to work together on my companies online presence as a whole.
Manny Oropeza | EPOS

Ryan came up with a game plan that fit our needs for all of our websites. He and his team went above and beyond all while keeping our sites up and running while the work went on. Ryan and team are top shelf. They've earned a customer for life with us.
Drew Callaway | Callaway Outdoor

Optimized re-designed my website and now I get way more traffic because of the SEO they did during the re-design process.
Almost more importantly, they created a much more pleasant and natural user experience on my website.
2x the number of people that reach my new website contact my business compared to the old one.
My schedule is full. I need to hire someone ASAP!
Brian Schremp | Green Elements

Optimized gives sleek website design and even search engine optimization (SEO)! Understanding that for a business to succeed in the digital age, the appearance of professionalism and accessibility are an absolute must, and these guys definitely nail that.
Ivan Chwalik | NKU Intern Student

I enjoy working with Ryan and his team. I had an idea of what I want my website to be and they made it 10X better. If you have a lawn or landscaping company, you need to have Optimized SEO and Websites.
Zelson Zutali | Zutali Lawn Care

We had Optimized update our website in early 2018. Before the complete re-design and all of the SEO gaps they filled in, we were primarily a referral based business. We are a large commercial HVAC contracting company in business since 1984. 3 months after the web work by Optimized we landed a $400K contract we are confident we would not have even had the chance to bid on without their help.
You don't know how much revenue you are missing out on attempting to perform this type work in-house or by going with a cheap 'to good to be true' option you may come across online. They are worth every penny!
Ed Landreth | Schardein Mechanical

Ryan and His team blew my website up! IN A GREAT WAY!
His expertise in SEO and website optimization is what we needed. We have gotten a lot of jobs already directly from the website!
I highly recommend you have them work on your website!
Thank you!
Ethan Wood | Wood's Lawn Maintenance

Optimized turned my Wix site into a WordPress site and cleaned up a lot of SEO issues and User Experience issues in the process.
My site now ranks at least 10x better…I get 10x more leads contacting my business from the internet at least!
And my site finally displays properly on mobile!
Best decision I made for my business in the past several years. Wish I would have done this sooner!
James Johnston | Pro Mow

We hired Ryan and his team to redo our website and handle our SEO and have been very happy! They are super responsive with communication and the results have been great so far. Would highly recommend them!
Cory Kopel | Paradise Property Services

I call Optimized my 'Machine in KY!'
After getting screwed by the last website and SEO company, Ryan and his team are getting me leads like crazy!
Every time I ask a new customer, how did you find us? They say, "GOOGLE!"
Sam Jenkins | Sam's Personal Landscaping

The owner of this company knows his stuff. If you have any questions 99.9% sure he has an answer for you. Everything Ryan and is team do is nothing short of high quality. The best part about him as a person is no matter what type of work he is doing, you always get way more value in return for your money then you even expected. This is the type of guy I love to do business with. If you are looking for SEO work or Websites CHOOSE THIS TEAM OF DEDICATED HARD WORKING PEOPLE!!!
Dustin Ramsey | S&R Property Management

I highly recommend Optimized SEO! Ryan has helped me grow my business and create an awesome company website . I am currently ranked on the first page in search results which gives a high volume of customers to my website. Very knowledgeable and professional! Thanks again!
Chris Sloan | Sloan's Lawn Care

I love my new website design by Optimized!
Our customers are telling us how much they like it too.
Marva Shaw | Know Jamaica Tours

Highly recommended… They built us a great website and are very knowledgeable on SEO.
Jeremy Clintsman Jr. | Jeremy's Mowing

If you are looking to take you business to the next level, Optimized will get you there! Ryan and his team are experts in their field and work hand in hand with you company to get you the results you are looking for. Their focus on website design and SEO is the best and I could not have hoped for better results!
Amy | Nursing Confidential

Best Seo service I have used. I used a Seo service prior and I got minimal to zero leads. After switching over to Ryan, he assured me that the calls would be rolling in so why not give them a chance. WOW is all I have to say the leads were coming the first 2 weeks of him redesigning my website and adding Seo and the leads didn't stop there. Normally the winter we don't get much leads but this year has been crazy leads calling requesting service. I never thought I'd be signing year contracts over the winter months as my past experience most customers wait until spring, but this year has changed with this new website design and Seo service. We are finally locally ranked and I owe it all to Ryan. Thanks so much Ryan and we will continue to do business with you and your Seo service.
Brian Pino | Strong Arm

Ryan redesigned my website and is making a huge difference in the people who are viewing my site! Totally happy with the results from Optimized and Ryan! If you want a great site that brings you the leads from your target market give him a call!
Jim Kruspe | Profit Solutions Group

Ryan was nothing short of amazing! He built me a website very quickly and tailored to all of my wants and needs. He knows how to use WordPress and knows SEO very well for Lawn and landscaping. If you need a custom website or help with search engine optimization look no further! Optimized is highly recommened!
Jose Covarrubias | Spokane's Finest Lawns
Website SEO Audit
Take 30 seconds and I will let you know how much more revenue your website could be generating your business.
No Catch.  No Sales Pitch.  30+ SEO Elements Checked.

You have nothing to lose.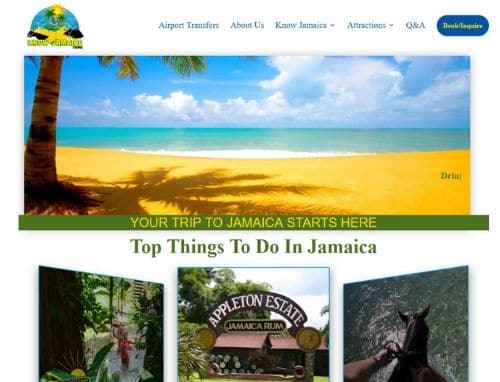 A Word From Ryan
I started Optimized after having much success performing SEO tasks and optimizing my own small, local business' website.  I sold that business in April of 2018 and have been focused on learning anything and everything I can regarding website design, SEO, ads, and the like.
I simply want to put my knowledge to work for you and your business.  Many of the clients above who left reviews would be more than happy to take a couple minutes to discuss their experience with us.  Please just let me know if you want me to have any of them reach out to you.
Got 5 minutes to do a call real quick?
Our Web Services – Your Business
Are we a good fit?
Let's find out!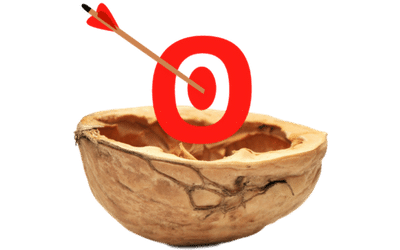 Optimized SEO and Websites
(In a nutshell 😍)
You're going to love the way your website performs…
I guarantee it!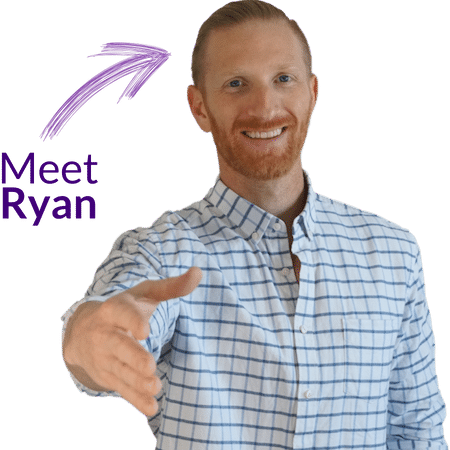 "

Good at the Internet

"

I'm here to help, but I can only do so if you reach out to me!

(859) 888-0841

ryan@getoptimizednow.com

100 Aqua Way #519, Newport, KY 41071

Monday - Friday 8:00 AM - 5:00 PM