Websites for Lawn Care Companies
We specialize in websites for lawn care and landscaping companies.
Our founder, Ryan Sciamanna, built and sold his lawn care company due in large part to his companies online presence.  We are confident we can get you the same results.
Lawn Care Sites we have built:
You don't know what you don't know!  We would love to clean up some of the first handful of sites we built, but that is completely up to the company/website owner.  Our design skills have vastly improved over the past year and you will notice that if you check out these sites!
Our Showcase Lawn Care Website:
Hall's Pro is our showcase site!  Josh allowed us to perform ongoing SEO and update his website throughout 2018.  For several months we had to slap a notice on his homepage because he could not accept any new clients!  'Good Problems!'

Early 2018 – Website Build Only:

Early 2018 – with a couple Months of SEO work:

Mid 2018 – Website Build Only:
Mid 2018 – Got on our SEO plan 2019.

Late 2018 – Website Build Only:
Late 2018 – with a couple months of SEO work: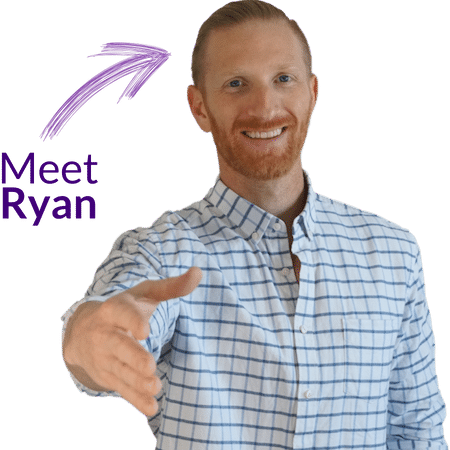 We Know the Lawn Care Industry
No one else building lawn care websites actually built and sold a lawn care business. Ryan shares what worked and didn't work for him while running his lawn care company on the Lawn Crack YouTube channel and in his book titled Cracking the Code to Profit.
Ryan's lawn care company, Loyal Green, closed over $2,000,000 in business from internet leads alone over a 5 year period from 2013-2017.  And that is with $0 in ad spend.  It was purely from having a professional looking website that ranked very well.
Ryan took over Loyal Green's website in 2011 and the rest is history.  Since selling the lawn care business, Ryan has dove head first into website design, SEO, and anything and everything else online.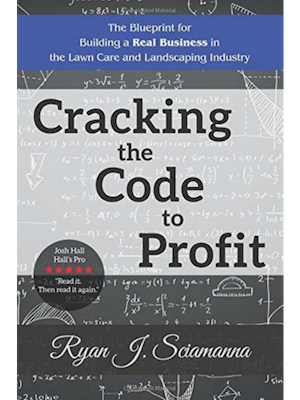 The point of this section is to get you a better understanding of exactly what we can do for you.  We love client's that keep us in the loop with the current status of their business.  What we mean by this is if you are willing to share with us where your business is and where you want it to go, we can formulate a marketing plan to make it happen.
If you do choose to work with us, you will be in direct contact with Ryan to develop our plan of attack specific to your company, your goals, your market, and your competitors.  We do everything possible UX (User Experience) & SEO-wise that can be done at the time of your website build.  The bottom line is in competitive markets, this will simply not be enough to get the results we would like to get for you.
Build you a 1-Page Website
Build you our Flagship Website
Convert your Website to WordPress/Divi
Host your Website & Manage your Domain
1-Time SEO Services (`a la carte)
Consult/Design Marketing Material
Offer a Quick Free Analysis
Setup an Email Marketing Automation
Offer WordPress/Divi Training
What we can't do for you…
The point of this section is to let you know what we can't do for you.  Please understand we are going to do everything we possibly can on our end within your budget, but there is much more to building a successful business than having a good looking website that ranks.  The overwhelming bulk of your company's success lies on your shoulders!  If you are not offering a valuable service to your community and making smart business decisions, the best website in the world will not help you!
We work on WordPress websites, specifically Divi, but we can work on any WordPress website.  We can also work on websites built from code.  
Work on Squarespace Sites
Work on GoDaddy Sitebuilder Sites
Work on Google Sites (free from Google)
Do Anything About Negative Reviews
Offer Hours of Free Consultation
Continue to Update Your Site for Free
Help if you let your Site sit Dormant
Answer Your Phone and Close Deals
Perform Your Equipment Maintenance
Provide Your Company's Customer Service
To be 100% upfront and honest with you, someone is going to have to keep up with your new website.  Whether that is us, you, or anyone else.  There are simply too many websites online to slap another one up and expect to get great results.  We will provide your will an outline of what is recommended and are more than happy to execute these items over time.
What's it like working with us?
It's like a breath of fresh air!  We are only half kidding!  Seriously, we strive to make the process as streamlined and simple as possible.  If you hire us, we will set you up with a client portal that will walk you through the process of getting us all the information we will need to build your website.  This includes everything from your basic company info, to your social profiles, where your reviews are, logos and images, color schemes, awards, where you work, what you offer, and everything along these lines.
Ryan will want to hop on a call with you before or after you complete the portal to get a better feel of you, your business, your market, your competition, and your ideal customer.  Between the call and completing the client portal, you will have roughly 2 hours of your time involved.  We will certainly have a handful more questions and would like your input as we wrap up the first draft of your website.
We require 50% down to get started on your project and 50% once your site is complete to your satisfaction.  Once your site is paid in full, you receive full access to your website, domain, and hosting.  It is yours to do with what you please at this point.  We would love to at least continue to host your site, but that is totally up to you.
Common questions are answered in our FAQ
If you are seriously wanting to grow your business. 
Contact me. 
That's all there is to it.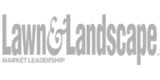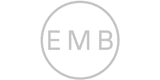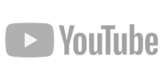 More Information about our Website Design Service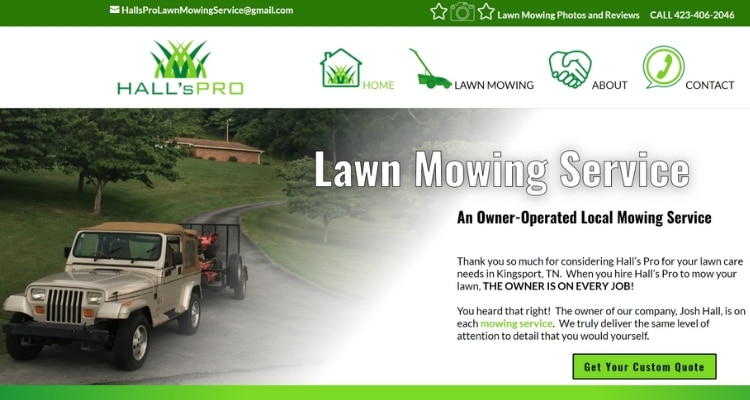 Elements of a Website
Here are the common elements we include on almost every website we build.  Every site we build is 100% customized to perfectly reflect your specific company.
Responsive Design - All Screen Sizes
Properly Named, Sized, & Compressed Images
Click to Call and Click to Email
Reviews Integrated onto your Website
Business Social Media Accounts
An Embedded Map from Google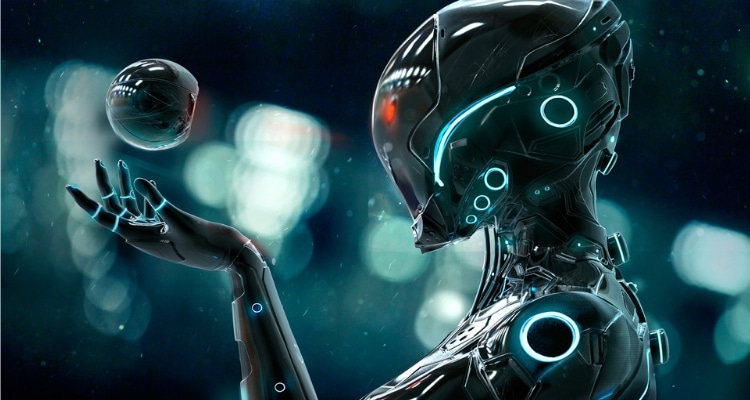 SEO Implemented during Creation
Here is what is included at the time of your website build.  This is literally everything we know to do based on hours upon hours of intensive research.  We learn new best practices everyday.
Keyword and Competitor Research
Page Title & Meta Description Optimization
Appropriate Internal and External Linking
Schema Markup - Local Business & More
Google My Business Setup and/or Review
Connecting Google Analytics
Connecting Google Search Console
Bing Places Setup and/or Review
Bing Webmasters Connection
Our Job:
Get your business in front of potential clients online and make you look great!
Your Job:
Close the deals and get to work for your brand new clients.  

Action Sparks Results
If you are serious about your online presence, why not pick up the phone and talk to Ryan? 
Our Guarantee
Most companies that do what we do don't offer a guarantee.
We aren't most companies…
Other Websites We Have Built
Lawn Care Company in Kansas City
Know Jamaica Tours – Jamaican Tour Guides
A Local Lawn Care Company's Website
One of the newest websites we have built is for a local mowing service called B N B Lawn Mowing.  They got us all of the pictures and info we needed to really make their website shine!  Check it out and let us know what you think.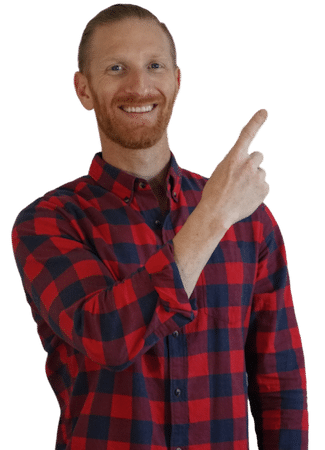 The bottom line:
If I didn't feel like we were the best, I would not be offering these services.  To be perfectly frank, I have passive income flowing into my bank account each and every month whether I get out of bed or not.  A lot of this income comes from things I have implemented online over the past several years.  I literally do not need to make any 'new' money and I will continue to live comfortably and have complete freedom of my time.
I want to see you succeed.  I would love to have a small part in your business' success.  I am the face of my company and run the show, but I have a team of super talented individuals that will be performing the actual work to my specifications.  You can meet them here.
Frequently Asked Questions
How much does a website cost?
You can view all of our current pricing here.  Our 1-page website design service is currently $1,097 and our Flagship 8-page website designs are $2,497.  These are our minimum prices.  If your site requires custom features such as the ability for visitors to measure their lawn and receive a quote based on pricing information per square foot provided to us by you.
We say current pricing because our rates will only go up over time.
How long does it take you to build a website?
We ask for 2 weeks from the time you get us all of the information we ask for from you in the client portal we will create for you.
If there is a waiting period before we can begin your site because we have sites waiting to be built ahead of yours, we will let you know that upfront.
How long will it take my website to rank?
This is an impossible question to answer.  We are certainly happy to offer our realistic expectations based on a number of factors specific to your service offerings, area, and competition.
If you ask Google, they say 6 months.
We will provide you with a list of items that really should be addressed one way or another that will specifically help you outrank your competitors. 
What are the ongoing/recurring costs with my website?
There are 2 ongoing costs you cannot avoid if you have a website online.  They are domain renewals and website hosting.  We charge $175 for both of these services and highly encourage you to use this service if we build your website.
Yes.  You can get it slightly cheaper elsewhere.  If you choose to transfer your domain and/or hosting it will then be your responsibility to keep your website online.  We are happy to help if you need our assistance but will need to charge you for our time involved.
If you allow us to manage your domain and hosting, it is 100% our responsibility to keep your site online at all times.  The only exception would be if you or someone you asked to work on your site outside of our company caused the issue.
What if I don't like my site?
The bottom line here is we don't consider your site down until it is complete to your satisfaction.  So, there are really no worries.
But, if you have a specific look or feel you want for your site, we specifically ask you to get us this info in the client portal.
We can recreate (fully customized of course) just about anything you will find on any website online.  With that said, going crazy with cool features could potentially raise the cost of your website build.
What can I do to improve my site's rank?
The main two things you can to do improve your websites rank without any knowledge of how to work on your website are citation building and review fetching.
Specifically, you want to collect Google reviews.  It is really as simple as asking your clients to leave you a review.  We will provide you with a direct link to make this as quick and easy as possible for them to do so.
Citation building refers to creating your company's listing on website's like YP.com, Manta.com, SuperPages.com, HotFrog.com, and many, many more.  We also strongly encourage you to create business profiles on all major social media platforms whether you will be active on them or not.
What is needed to as far as website 'upkeep'?
Since we build WordPress websites, someone should be logging into the backend of the website and updating WordPress itself, the Divi theme, and the plugins used on your website.  Failing to do so could potentially cause your website to look funny on the front end and also has security risks.  It takes about 5 minutes total to do this and we recommend doing it every 2-4 weeks.  If we are performing ongoing SEO services we will be doing this while we are on your site at no additional charge.
Do I need to provide images and words for the pages?
We 100% encourage you to provide us with your own images from jobs your company did to use on your website.  This is the most ideal situation.  If you do not have images, we will do our best to find royalty free images to use that look like properties in your area.  Sometimes this simply can't be done…in that case, the best option would be to have us use stock images as sparingly as possible and use a lot more icons than we normally would.
Regarding the words on the pages, we are happy to come up with the 'wording,' but you will still need to provide us with details on what should be included.  If you aren't willing to write out your own descriptions, it is not a problem at all, but if you want what we write changed, there will be additional fees for the time involved for anything other than grammatical and spelling errors.  
For the about us page, we solely rely on you to provide this information.  How can we possibly write an accurate about us page about you!?  We will provide you with all kinds of ideas to get those creative juices following if needed.
How does the process work?
You contact us, speak with Ryan, and we quickly determine if both parties want to move forward.  If we do, we will present you with our proposal, non-disclosure agreement, and your invoice for 50% of the cost of your website. 
Once your invoice is paid and your documents have been executed and returned, we will then get your client portal setup.  Your client portal is essentially a series of forms to help us collect the information needed to build your site including getting us your images.
Once we have all of your company's information, we begin building your website!  Within 3-7 days we will have a 'rough draft' and will want to review your site with you preferably over a screen share using Discord – a free screen sharing service, but we also can both simply be looking at your website during the call.
You can expect your site to be complete within 2 weeks from when you complete the client portal information unless we previously let you know there were currently client's in line ahead of you.
What is your guarantee?
So, there is just no way we can 'guarantee' anything expect we are going to do everything in our power to get you in a website that looks great and gets found in the search results.
With that said, we guarantee we will not consider your website complete until you say it is good.  We also guarantee once your site is paid in full, it is 100% your website to do with what you please.
We do offer a guarantee if you are willing to engage us in ongoing SEO services.  The way that works is like this:
Our guarantee kicks in after 6 months of continuous use of our SEO services.  The reason for this is SEO takes time.  We need to see how your site responds to our efforts over those initial 6 months.
At that time, if you want us to continue service we will present you will what you can expect as far as visitors to or leads from your website, or a combination of both, on a monthly basis.
If we do not meet this expectation, which will be getting tracked by 3rd party analytic tools, Ryan will make the call on how much we will prorate back to you in the form of a check based on how far off the real numbers were.
If we meet the expectation, we are square.  And if we exceed that expectation, you win!  We honestly expect to exceed our expectations.
What forms of payment do you accept?
We only accept credit cards as the form of payment.
Do you offer 'free' advice after you build a website?
We are creating content on the Optimized SEO and Websites YouTube channel and in our Blog specific to WordPress, Divi, and marketing your local business online in general. 
We know you will have questions after your site is built, and we are happy to answer these at no additional cost within reason.  We track all of our communications with our clients and if we notice too much time being spent on your account, we will let you know.  After that point, you will need to schedule a training session.
There are several YouTube channels and numerous blogs online that have all kinds of information for you to consume for free.  Divi has a huge community surrounding it with lots of very helpful people offering great advice. 
Let's Schedule a Time to Discuss!
(Select the service you are most interested in and we can discuss others during the call if desired.)