Website Accessibility
Are you at risk of being sued because your website isn't accessible to people with disabilities?
We increase website compliance with ADA, Section 508, WCAG 2.1, and ATAG 2.0 requirements.
ADA Compliance Is Within Reach
Website accessibility is overwhelming to many small and large businesses.  It is very complex.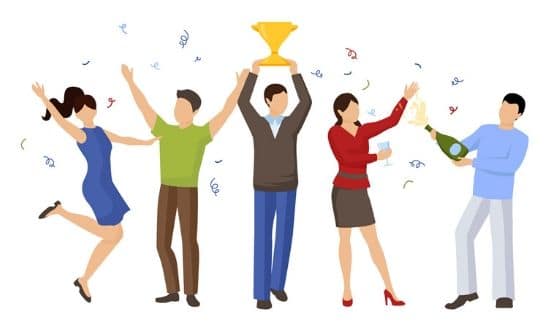 We Make Web Accessibility Easy
Protect yourself and your business assets today.  All you need to do is sign up.
1 in 5 Website Visitors Require Accommodations
Don't risk violating their civil rights and risk getting sued by not complying. 
Stats Regarding Need For Web Accessibility
The following statistics are for the United States alone.
Motor Skilled Impaired
(can't use a mouse)
*Statistics above are credited to the Center for Disease Control (CDC) and Epilepsy Foundation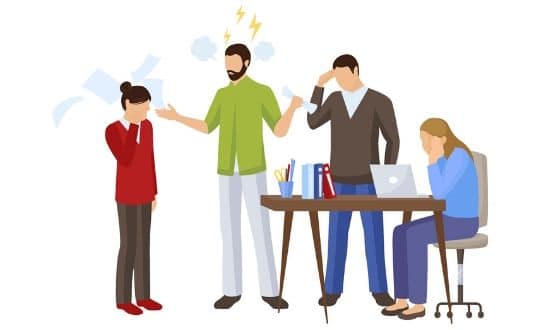 Be Proactive
Once you are served, your only recourse is to settle or battle it out in court.
Having our web accessibility tool on your website is not something the plaintiff's lawyer wants to see. 
Submission of screenshots of our tool on your website and invoices paid dating back prior to the hypothetical incident is almost always sufficient for the judge to dismiss the case, if the lawyer is willing to proceed in the first place.
Failure to comply with Section 508 of the Department of Justice's ADA (American with Disabilities Act) Standards for Accessible Design could expose your company to hefty fines, the risk of expensive criminal, and civil litigation.
Websites that do not meet WCAG 2.1 AA accessibility standards can be fined up to $50,000 for a 1st violation and $100,000 for a 2nd.  Compensation of damages add to your already large monetary risk.
Legal Actions Taken For Web Accessibility Non-Compliance
There have already been hundreds of court cases and thousands of demand letters regarding web accessibility.
Lack of alt text on product images.
Netflix, Hulu, Amazon, & Others
Failure to provide closed captioning on video content.
Lack of alt text on product images.
Etrade, Weight Watchers, & Domino's
Failure to make website accessible to the visually impaired..
Bed Bath & Beyond, Ace Hardware, Estee Lauder, JC Penny, and Home Depot, among others,  have recently been sued by blind or visually impaired plaintiffs, alleging that the retailers' websites are not accessible to the blind as required by the Americans with Disabilities Act (ADA).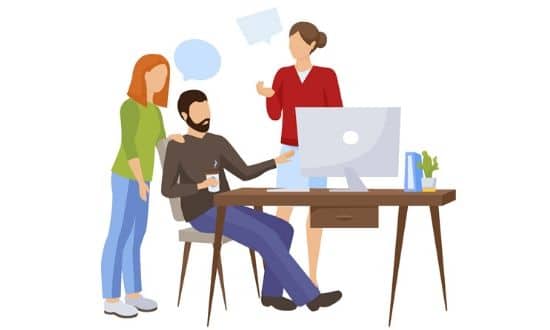 Our Tool Seamlessly Integrates With All Major Website CMS Platforms
WordPress
Wix
Squarespace
Shopify
Weebly
Webflow
Drupal
Joolma
Vista Print
Adobe Muse
Prestashop
Magento
Umbraco
Spacecraft
HTML/CSS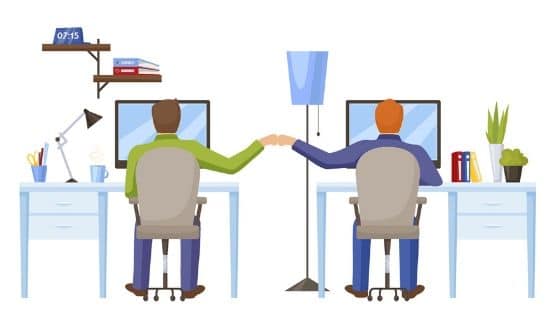 Web Accessibility Available In 24 Languages
Web accessibility is an issue globally.  We are proud to say that currently our tool supports over 24 languages and can automatically identify which language the user will need.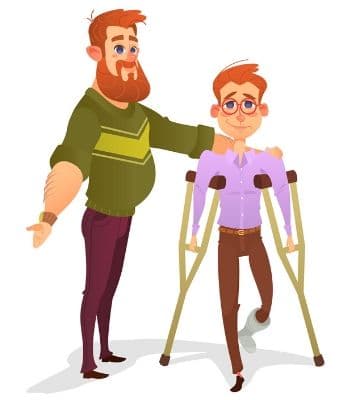 Visually Impaired Web Accessibility
Our tool helps clients that have changing degrees of visual hindrance by upgrading their perusing knowledge to best address their issues and physical confinements. We do this by improving your site's help for console, just as empowering clients to autonomously build the differentiation of substance on your site, expanding the text dimension, changing to an increasingly lucid textual style face, utilizing a bigger cursor, featuring joins, desaturating content (expelling shading from content and pictures), and that's only the tip of the iceberg, in view of their own incapacity and inclination.
Elderly Web Accessibility
Our tool helps older users conquer any faculties that may have mellowed or disintegrated after some time by enabling them to alter the content size on your site, by featuring interactive territories so they don't get lost among the other substance, by expanding the size of the mouse pointer and by utilizing higher complexity hues. We do the entirety of this by means of a natural and straightforward module that will be unpretentious to any clients who don't really require it.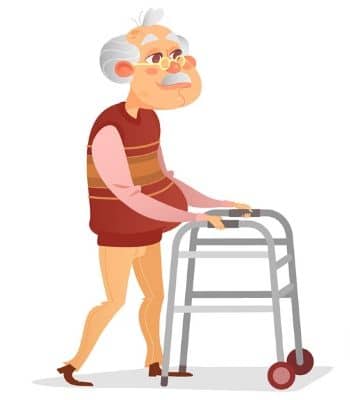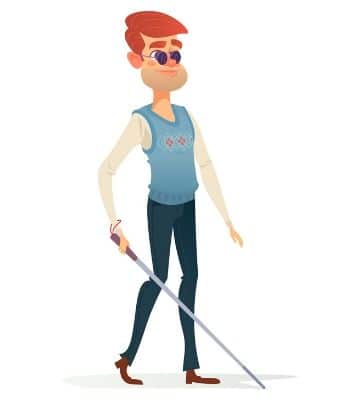 Blind Person Web Accessibility
Visually impaired and outwardly hindered individuals on your webpage can at long last become progressively free and better incorporate with the online world, which they so personally rely upon for their day by day lives. Availability rules enable impaired clients to all the more easily manage ordinary errands while helping make their debilitation somewhat less of a snag.
Our tool enables outwardly impeded and daze clients to have an increasingly important perusing background on your site and consequently a more grounded association with you and your business. While you'll be all the more intently sticking to site openness gauges as legally necessary, you may likewise appreciate expanded ROI from giving a superior encounter to a more extensive client base.
Impaired Motor Skills Web Accessibility
Have a go at relinquishing your mouse for several days and see what the experience resembles exploring your organization's site.
Our tool makes a more straightforward and progressively open perusing knowledge for clients with versatility issues also. A large number of individuals can't utilize a mouse or other pointing gadget and depend entirely on their console to explore sites. Your site should be completely safe utilizing a console's tab key, bolt keys, the enter key and the spacebar.
Our tool will make shrewd alterations to components on your site that we recognize as conceivably resistant or that may counteract console just route. What's more, we do everything without requiring you or your engineers to make expensive acclimations to your site's current code.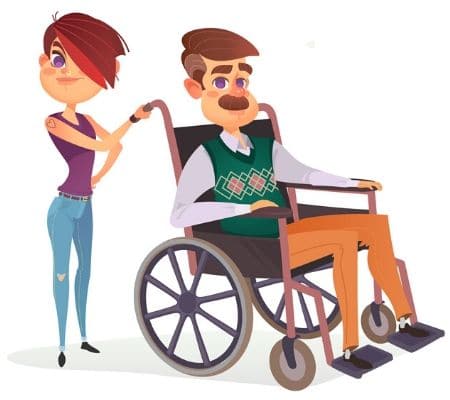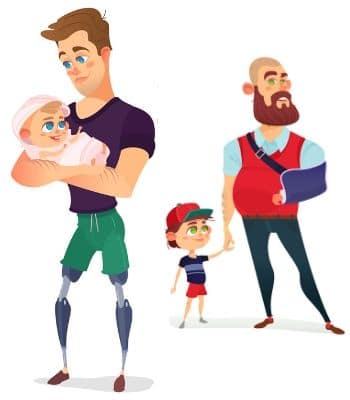 Situational Web Accessibility
Have you at any point had your understudies expanded for an eye test, just to leave the specialists office and locate the world horrendously brilliant and foggy? Or on the other hand possibly you've gotten yourself incapable to type on the PC since you sprained your wrist?
These situations may very well appear impermanent dissatisfactions, yet there's really a name for them – situational incapacities. Incapacities don't generally need to be perpetual or continuous. Now and again your condition or conditions can make a brief handicap or weakness.
Our tool makes innovation increasingly open for everybody, regardless of what their circumstance is or to what extent they foresee it to proceed. In case you're briefly impeded, having simple to-utilize adjustments will give you more opportunity and adaptability to adjust computerized substance to your needs. 
Web Accessibility Tool Pricing
We offer 3 pricing options in an effort to fit most business' budgets.
(save over 16% compared to monthly)
Contact us if you have multiple websites for bulk pricing.  Savings begin with as few as 2 websites.
Our Web Accessibility Tool Features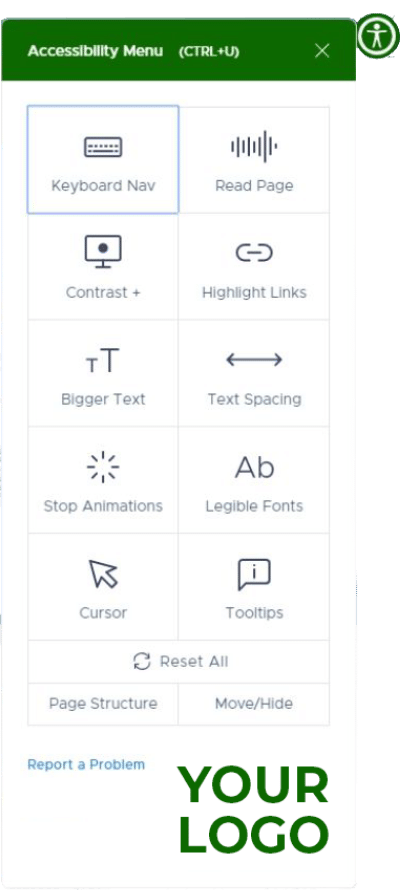 Things to note about the example tool shown above:
The green color at the top will be changed to any hex color of your choice to match your company's brand.
'Your Logo' at the bottom right will actually be your company's logo.
You can choose to not have the 'Report a Problem' link shown AND/OR can change this link to anything you would like.
You can have a total of up to 4 custom links like 'Report a Problem' of your choice if desired.  No links is always an option as well.
Keyboard Navigation
Methods to control the keyboard navigation function.
Read Page
Methods to control the screen reader function.
Contrast +
Methods to control the contract of colors.
Highlight Links
Methods to control how links are highlighted.
Bigger Text
Methods to control the font size.
Test Spacing
Methods to control the space between individual characters of text.
Stop Animations
Method to turn animations on or off.
Legible Fonts
Method to toggle to a more legible font.
Cursor
Methods to highlight cursor location.
Tooltips
Method to turn tooltips on and off.
Page Structure
Method to view headers, landmarks, and links.
Move/Hide
Method to change the tools display location or hide it completely.
Automatic Updates
Our tool is updating regularly to stay up to date with the latest changes in legislation without you needing to do a thing.
Seamless Integration
Our tools seamlessly integrates with all major website types without touching the website's code.
Need To Know Information Regarding Web Accessibility
Installing our tool on your website is the first step towards making your website fully compliant with web accessibility standards.
Court case after court case has proven that simply making an effort to make your website more accessible is often enough to avoid criminal charges or monetary loss.
The technology used by our tool is currently implemented on well over 100,000 websites around the world.  That adds up to 10's of millions of web pages!
Our tool is continuously upgraded without your need to do a thing once it is installed.
If your website was built using one of the most common CMS (content management systems) our tool will be installed on your site within 24 hours, 7 days a week, 365 days a year once your payment is received and you grant us temporary access to your website's front or back end depending.