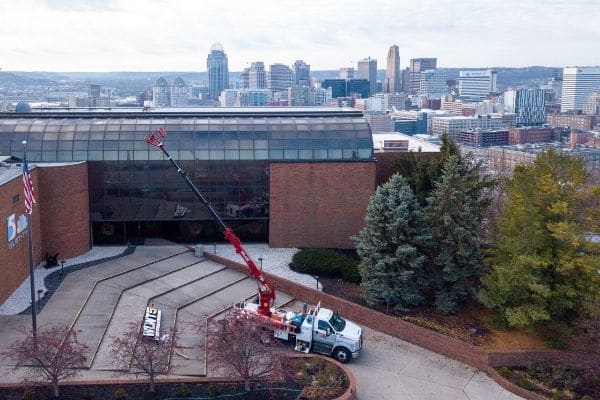 Drone Videography & Photography Services
We have been fortunate enough to hook up with the Atlantic Sign Company.

ASC is a Cincinnati based sign installation company that hangs signs for some of the  biggest names in the Cincinnati.  They serve clients locally and all over the eastern portion of the United States.
If you are interested in our drone services contact us now.  We are performing the next 5 jobs at 66% off our normal pricing to build up our portfolio.
Aerial Video
Sells Real Estate

!

Please keep in mind we typically shoot drone footage to capture lawn and landscape companies performing their services and have shot a bunch of jobs for the Atlantic Sign Company.

This was our 1st stab at real estate drone video!  We were pretty happy with it and delivered it all within 24 hours of being contacted!

When we have time we send the video editing off to our professional partner, but we can still get a nice looking video out fast if needed.  We have many new shots to add to the mix on our next job?  Will you be the 1st with them on your listing???

Check out this video of the 1st 12 videos we've down.  The videos are really looking good now!  We try to tell the story of the home in each video.
Certified Drone Pilot

:

Ryan Sciamanna in Command
Did you know hiring an unlicensed drone pilot is a finable offense?  It's true…to the tune of $11,100.00 per occurrence to the business who hired them!  The unlicensed drone pilot's fine maxes out at $1,100 per occurrence.
Don't put yourself or your business in this situation!
Hire a licensed drone service like Optimized, LLC.
Ryan Sciamanna is the Remote PIC (Pilot in Command).
FAA Tracking Number (FTN): C1357580
Aerial
Drone Photography For Real Estate

in Greater Cincinnati

We don't just hand you blah photos!  We are going to make some enhancements without misrepresenting the property in any way, shape, or form.  Photos sell properties!  Make sure your listing sounds out on Zillow and the MLS.  Is there even a difference these days!?! 🤪

(Click on any image below to see the larger HD version!)
Drone Footage Captures Attention!
People notice when they see an awesome drone video or aerial photograph.
The also like to share their finding with their friends and associates.
Put your business in position to be the topic of conversation around the water cooler or at the next family get together by having Optimized capture some amazing drone footage for your Greater Cincinnati business.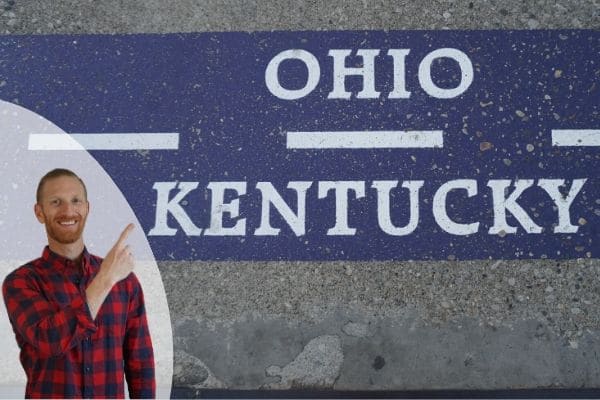 Your Local Drone Service
Optimized SEO and Websites is located within Aqua on the Levee at the foot of the Purple People bridge as it enters Kentucky.

Many of our local clients have stopped by to see our set up and enjoy the 1-off view we have of the Cincinnati skyline from our office.
We'd love to talk about your businesses marketing needs and enjoy the view with you.
Drone Pilot Pricing
15 Aerial Photos & 1-Minute Video for Real Estate Marketing: $249
Turnaround-time: Within 4 days of your request (Weather depending – please schedule well in advance when possible!)
Fly-time: 2 batteries or 30-40 minutes for photos and video capture
Drive-time: Up to 1 hour included ($1 per minute over. We start/stop from Newport on the Levee.  30 minutes each direction included.)
Editing: 20 photos, color and lens corrected in Adobe Lightroom, and re-sized for the MLS (1597px x 1197px).  1-minute of video footage (per MLS requirements) with music and transitions.
Add-ons:
Insurance: $35 per hour of fly time (Only available in 1-hour increments.  Some locations maybe more per hour.)
Extra fly-time: $50 per additional battery (20-25 minutes fly time)
Color-Pop: $6.00 per image:  Desaturate surrounding properties to highlight the property lines.
Same-day: $199 (If possible.)
Next-day: $99 (If possible.)
Delivery: The edited photos and video will be shared via DropBox or Google Drive.  Please provide the email associated with your DropBox or Google Drive account when ordering.
Drones used: DJI Mavic Pro and/or Parrot Anafi.  We typically use both drones on every shoot.  The DJI Mavic Pro is used to capture the video footage and the Parrot Anafi is used to capture the aerial photos.