Serving US Small Business
Cincinnati Web Development
Websites Built By Optimized Across The United States
Optimized is located next door to Newport on the Levee on the east side.  The Newport Aquarium is located on the west side of Newport on the Levee.
We enjoy stunning views of the Cincinnati skyline from our headquarters in Northern Kentucky.  With just a short walk across the Purple People Bridge, we are enjoying a Reds' game, Bengal's game, or eating at one of the excellent restaurants on the Banks.
We work with all types of businesses locally in the Greater Cincinnati Area.  It is awesome being able to meet with our clients, visit their businesses, and get to know their employees.  It really helps us deliver a website that accurately reflects their business.  For clients located too far away for in person visits, we accomplish this via phone calls, emails, and screen shares.  It works out great either way.
One bonus for local clients is the fact that we have professional drones and cameras and know how to use them!  We can capture professional images for your website and other uses at a fraction of the cost of a photographer or drone service.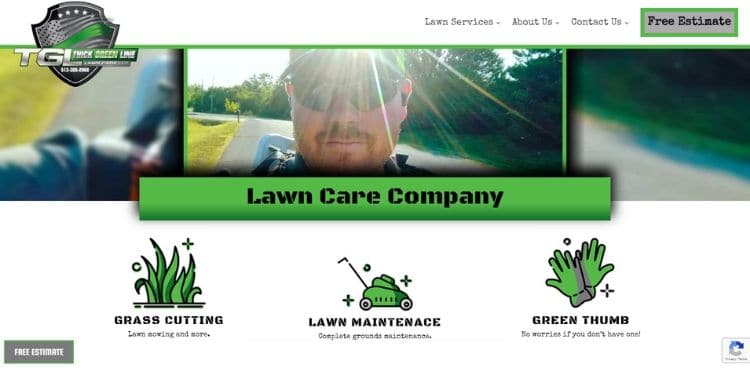 Raleigh, NC Small Business Website
We were referred to Paul in Raleigh after building his brother's website in Wilmington, NC a year prior.  Yes.  Our clients are so confident in our abilities they literally refer us to their family members!  Thanks Glenn!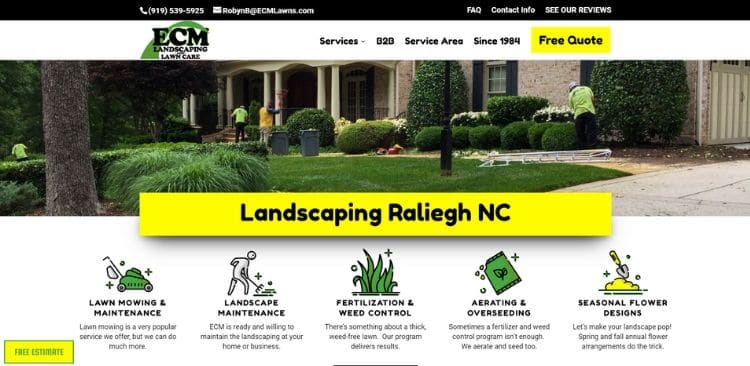 Kansas City Web Design
James is a full-time EMS working to go full-time in his Kansas City based lawn service with his partner.  They ran into a slight problem the 1st year after having their website rebuilt…they got too many leads and could not keep up!
We call those good problems!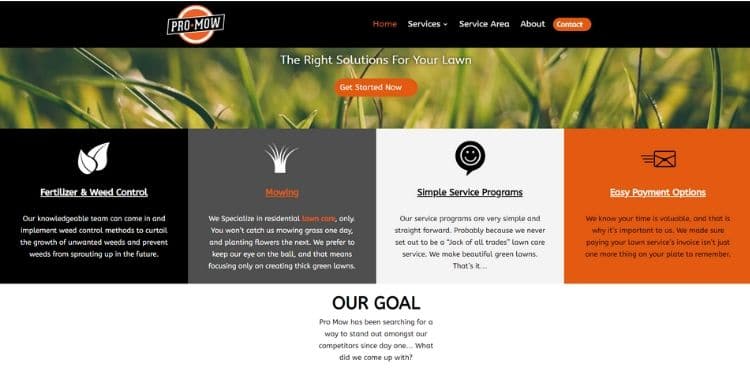 Website Design in Tennessee
Working with Lee and Lawn Control in Tennessee was once of the best experiences we had working with a client.  He is a true professional and has let us know his website is doing exactly what we promised…getting his phone to ring!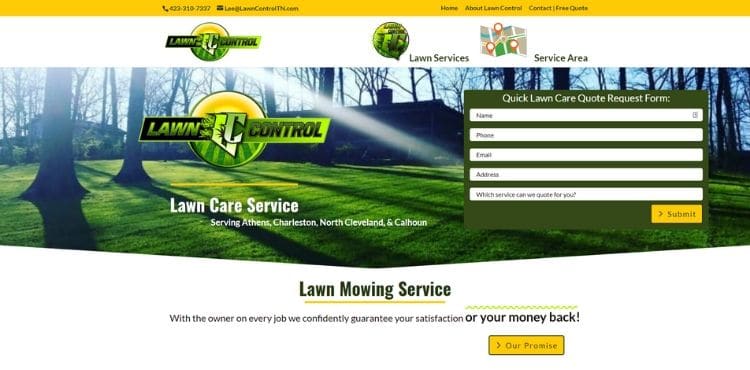 Florida Business Web Design
Leo operates his business in Naples, FL and covers the Gulf Coast up to Fort Myers.  We love when clients have lots of great photos for us to use.
We did have a slight problem though…many of the photos Leo provided were taken on an older smart phone, so we were unable to use any full width images on his site.  We came up with a clever solution with a little help from Photoshop.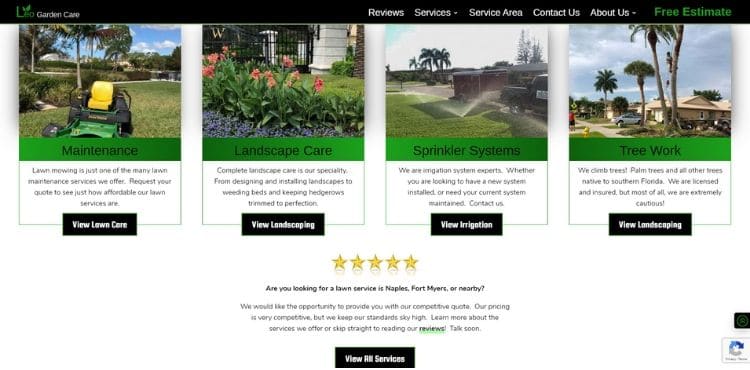 Twin City Website Design
Cory is just as obsessive as we are when it came to the details of his website.  It was really nice working with a client that was really invested in every little thing we did with his online presence.
Cory's website has been online since August 9th, 2005.  In June 2019 Cory called Ryan to tell him that his local lawn care company picked up 30 new weekly mowing service clients in the month of May.  He added, "We hadn't picked up 30 clients since our website went online!  Thanks a lot!"
Those are the type of results we deliver every time when given a reasonable budget to work with.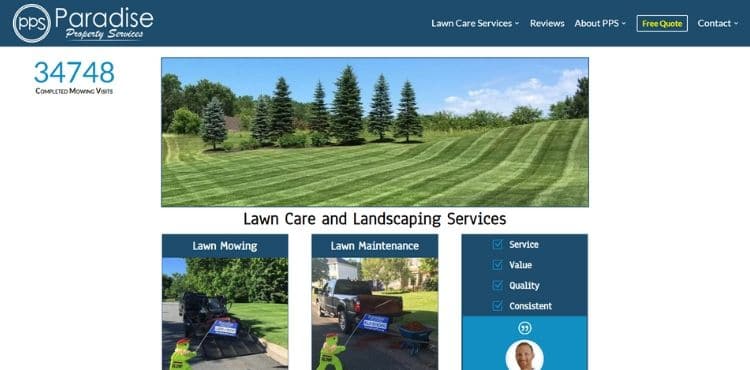 Atlanta, GA Web Development
Russell had been hounding us for roughly a year and a half to build his company a website.  His GoDaddy site he built himself was simply not getting the job done. The delay came because we were already working with a client in his service area.  We no longer offer exclusivity of our service because we have found the better we get to know an area, the better we can serve all of our clients there.  It also allows for some clever back linking SEO benefits.
We even have another client on the other side of Atlanta!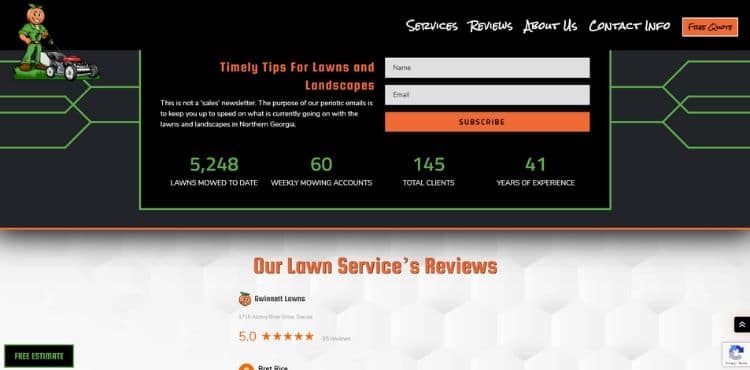 Spokane, WA SEO Service
Jose's business did roughly $150K in revenue in 2019.  $115K or so came directly from internet leads.  Do we need to say anything else on this one?  We think not.  Contact us.  We'll do our best to get similar results for your company.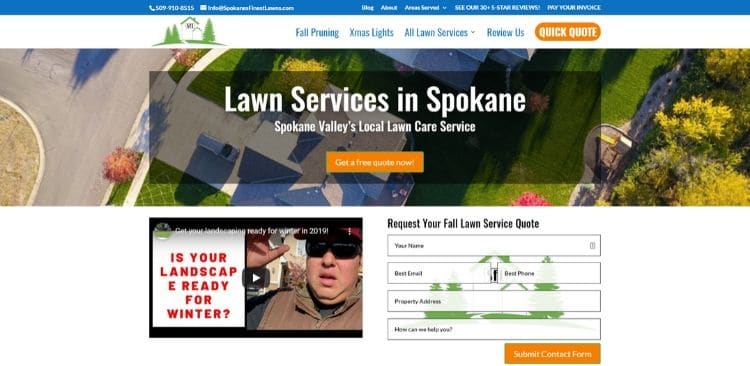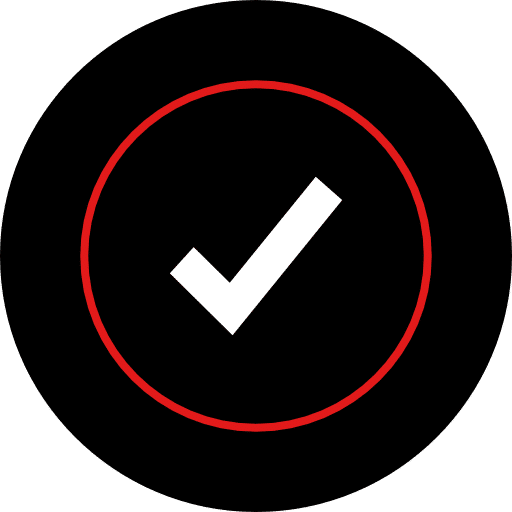 Small, Local Business
We are small but growing rapidly as our clients are sharing their success with their colleagues.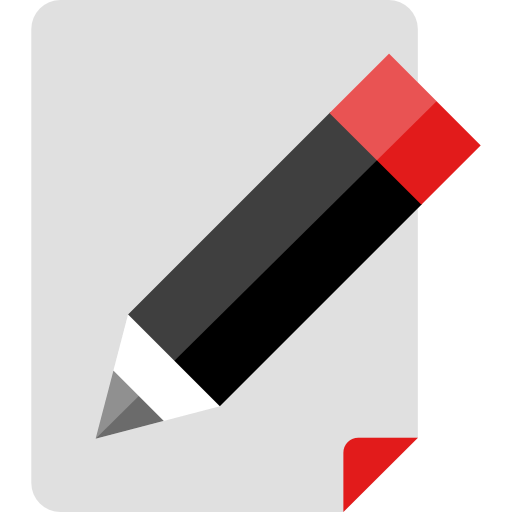 Kentucky LLC
We are on a freelance type operation.  We are a legitmate business formed in the state of Kentucky.