Local SEO Checklist
These are the steps you take to get on the 1st page of Google for the search queries that matter.
This web page is still under construction, but still has a ton of valuable information we want you to have available now as we continue to improve and complete the content and design.
Thanks for understanding.  Enjoy.
How Strong Is Your Current Online Presence
Section Notes:
It is just the best practice/good idea in general to hook up all of the free tools Google and Bing have to offer. Don't sleep on Bing! They are sneaky…
By connecting your site to these platforms properly, you can be sure the 2 largest search engines for local businesses will know your website exists, not to mention the insights they also provide.
It is very important to do some research before diving in! You know your business/industry very well, people searching may not. Identify the words and phrases they use to find businesses like yours.
Mandatory Website Elements – Front End
Website Navigation and Content Is Easy To Navigate and Read
Clear Call To Action (CTA)
Use Your Own Photographs
Write Your Own Content
Internal Links
If you are interested in our services, contact us.  That's an example of an internal link.
External Links
Want to learn more about SEO?  Check out what Wikipedia has to say about SEO.
Note: If you click on that external link it opens in a new tab.  Never take people completely off your website when linking externally!  Always make it open in a new tab.  The HTML for this is simple:  target="_blank"
Responsive Design
Blog
Check out our SEO Blog here: https://optimized.design/seo-blog/
Section Notes:
We work on a lot of websites. We look at even more for tire kickers! 🤣
You'd be shocked at how many websites are simply missing key data such as their NAP (Name, Address, and Phone) or don't make it clear what the website visitors are supposed to do after viewing the website.
Lose the stock images ASAP if you are using them. Make sure you wrote your content and that it provides value to the reader and is accurate to your business.
Mobile web browsing has been here and will continue to gain popularity. Make sure your site looks good on a phone!
Mandatory Website Elements – Back End
Section Notes:
If your website doesn't load in under 4 seconds, it's a problem!
Schema markup fuels voice search devices like Alexa, Siri, + Google Home.
Your page titles and meta descriptions are what you see when looking at the search results listing (otherwise known as SERPs). These don't do much for SEO per se, but can persuade someone to click on your listing over another. Optimize for clicks with SEO keywords in mind.
Alt tags are more important than ever. Simply describe the image in its alt tag. Alt tags are used for SEO, screen readers, and will be displayed if for some reason the browser does not load your image.
H tags are your websites 'Headlines.' Just like newspaper headlines. This proper use is easy to understand and rarely implemented properly.
Lose the stock images ASAP if you are using them. Make sure you wrote your content and that it provides value to the reader and is accurate to your business.
Mobile web browsing has been here and will continue to gain popularity. Make sure your site looks good on a phone!
Business Social Media Accounts
It's hard to say if Facebook or YouTube is most important.  I'm leaning towards YouTube as it is owned by Google and Google does not care all that much for Facebook!
LinkedIn, Instagram, Pinterest, and Twitter could be valuable to your business/niche/industry.
One important thing to note is that if you are not going to be active on these platforms, it may be best to not create one in the first place.  Each of these do allow for a 'back link' to your website, although it holds little to no value for SEO purposes.  If you really want the 'citation' and 'back link', which isn't a terrible idea, then make it clear with your post(s), profile, or cover image that the action is on your website or another platform, or simply make it clear how to contact you/learn more otherwise.
Build and/or Verify Citations or Directory Listings
We highly recommend using this service for back link building: http://bit.ly/optimized-citations
That is an affiliate link and if you do choose to use their service, we may be compensated for the referral.  We have spent over $1,600 with them building our own and our clients' back links.  We are 100% positive you will have a positive experience and it will be worth the cost.  We have used several other tools and from our experience, they are simply the best.
Earn Back Links
Fetch More Google Reviews
Here are some tips:  https://optimized.design/the-4-best-ways-to-use-a-direct-google-review-link/
*Since originally writing that blog post, Google now provides every verified business with a short, branded link within Google My Business.  Before this was available, it was hard to get it!  So, I had my Optimized SEO and Website's developers make a tool.
Update and Add To Your Website's Content
Post To Google My Business Once Per Week
Build More Citations and Get Reviews On These Platforms
Write More Blogs
Zoho For Your Company Email
SSL Certificate – Secure Your Website
You can get an SSL certificate for free if you are willing to jump through some hoops with Let's Encrypt: https://letsencrypt.org/
Or, you could host your website with us and we include a free SSL certificate and your website will be hosted on our super secure Amazon AWS dedicated server.
Website Accessibility
Learn more about website accessibility by visiting https://ada.optimized.design.  Just a heads up, this tool is technically a 'band-aid' and we are working on developing a more robust tool that actually resolves your website' code accessibility issues to truly make your website compliant with web accessibility laws.
Our new tool should launch in early 2020.  It is going to be a big deal really soon.  Many websites, large and small, have already been sued and lost because a person with a visual or motor impairment could not navigate their website.
Build A List
MailChimp:  https://mailchimp.com
Little Something Extra
Have a WordPress website?  Check out 11 of our favorite plugins:  https://optimized.design/seo-agencys-favorite-wordpress-plugins/

Website Design
When you work with the Optimized team, designing your website couldn't be easier.

Web Developers
Designing is one thing…development provides the automation & functionality you need.

Organic SEO
We are proud to say we are SEO geeks: on-page, off-page, & technically sound.

Google Ads Specialists
Need results right now?  Have us manage your Google Ads.
Online Marketing For Local Businesses
Who do we work with?
Great question.  We work with local businesses, and this is what we mean by that:
If your business serves clients local to your business' location, we are a good fit.  Here are a handful of professions to get you an idea…
Professional Services
We work with optometrists, physical therapists, lawyers, pediatricians, and the like.
Services/Trades
Everything from lawn care and landscaping companies, to HVAC, roofers, plumbers, locksmiths, and more.
Restaurants
National chains down to mom and pop restaurants and even food trucks!
Health Related
Think yoga studios, float tanks, and gyms of all sorts from weight lifting to kick boxing.
Beauty
Hair salons, tanning beds, and anything along those lines. Plus we can't forget pet groomers!
Other Local Businesses
We've worked with photographers, insurance agencies, sign companies, and travel agencies.


We only have 5-star reviews.  Why?
Because we deliver results for each and every client.
View our Google Reviews.
Greater Cincinnati Website Design

A website design and development company that always has SEO (Search Engine Optimization) at the top of our mind.
30 Clients

In 30 Days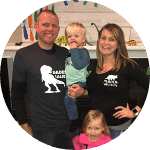 Ryan and his team at Optimized rebuilt my website in fall 2018.
My website had been online for 15 years at that point, and we had not picked up 30 clients over that entire 15 year span.
In May of 2019, we literally landed 30 ideal clients that found our website on Google and liked what they saw.
Yeah…I would have to say I recommend them!!!
Cory Kopel | Small Business Owner in MN

$100K+

In Revenue In 2019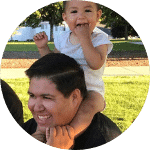 $113,445.89 year to date (In website leads alone!) to be exact is the number Jose with Spokane's Finest Lawns emailed me on 2019 just to let me know how happy he was with our service.
Jose called me in March of 2019 freaking out.  He just lost 2 apartment complex contracts that accounted for $100K in revenue for his business in 2018.  I told him to get on our SEO plan and I was confident we could make it up.
Well, we did…plus some.  Jose's business is on track to do $150k in revenue total to put things in perspective!
Jose Covarrubias | Business Owner in Spokane, WA

Website Design and Redesign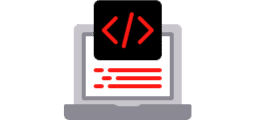 Our web design services are the best value you will find anywhere, guaranteed.
Get Our Clients On Top Of Google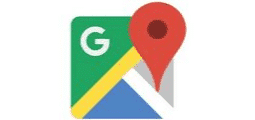 Google's algorithm is looking for specific things.  We simply feed the machine.
Run Ads With Super A Low CPC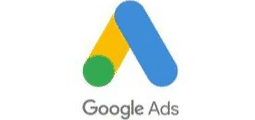 The Google Ads is slightly confusing and overwhelming.  Let us navigate it.
Other Services We Provide Clients
Email marketing
Company emails
Video creation
Printed material design
Logo design
Branding
Review building
Citation building
Online security
Web hosting
Domain management
Content creation
CRM integration
SMS communications
EDDM campaigns
Our Web Services – Your Business
Are we a good fit?
Let's find out!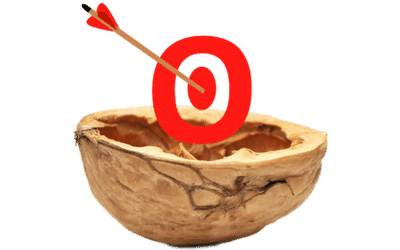 Optimized SEO and Websites
(In a nutshell 😍)
You're going to love the way your website performs…
I guarantee it!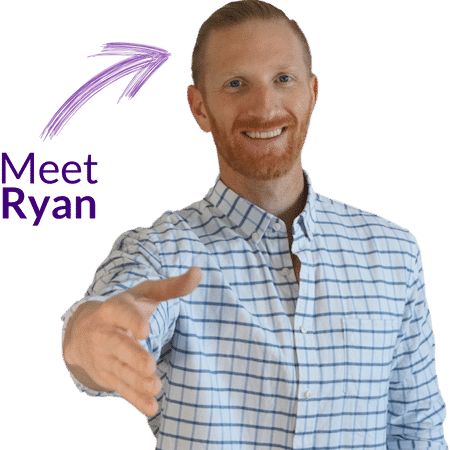 See Our Work.
View Pricing.
We have a 100% client satisfaction rate for a reason…