We Build Lawn Care Websites That Sound Out
We Are The Best In The Business At Lawn Care Companies Marketing Online
This is Ryan.  You may have seen one of my YouTube videos.
I do not know how else to say this…I am so tried of lawn care business owners contacting after getting robbed by another internet marketing company.  Be be the next victim of an India based company or Yorty Designs or any of these other companies offering their services to our industry.  Lawnsite is really the only other option in my opinion, but you will have a website you will never be able to do anything to yourself.
We set you up for success and don't hold you hostage with a fully coded out website.
If you are serious about growing your business, call me (859) 888-0841.  Don't text me or email me, call me. 
I will chat with you for 10-15 minutes and then you can make your decision.  We're going to make your business 4x what we charge in the first year alone.  Since we only follow Google's best practices, your site will remain at the top of Google for years to come even if you discontinue your service.
Here are the latest and greatest sites we have recently built in 2020:
You can get a website like any of these and start impressing clients before they contact your business.  Get ready because a lot more people will be contacting you soon!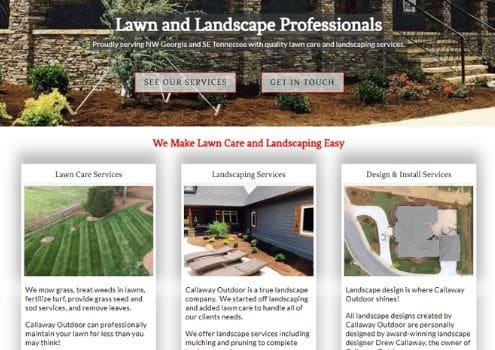 Lawn Care Websites

Website Design or Redesign, SEO, and Ad Services For Lawn and Landscape Companies
If we didn't feel we were the best option out there for a lawn care and landscaping company, we simply wouldn't offer these services.
Wouldn't it be nice to have a successful lawn and landscape pro build your website or manage your online presence?
That is exactly what you get with Optimized.
Our niche is lawn and landscape companies.
30 Clients

In 30 Days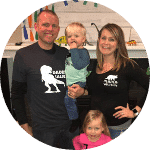 Ryan and his team rebuilt my website in fall 2018.
My website had been online for 15 years at that point, and we had not picked up 30 clients over that entire 15 year span.
In May of 2019, we literally signed up 30 weekly mowing customers that found our website and liked what they saw.
Yeah…I would have to say I recommend them!!!
Cory Kopel | Paradise Property Services
$100K+

In Revenue In 2019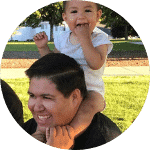 $113,445.89 year to date (In website leads alone!) to be exact is the number Jose with Spokane's Finest Lawns emailed me on 2019 just to let me know how happy he was with our service.
Jose called me in March of 2019 freaking out.  He just lost 2 apartment complex contracts that accounted for $100K in revenue for his business in 2018.  I told him to get on our SEO plan and I was confident we could make it up.
Well, we did…plus some. 
Jose's Story | Working With Us

From a Lawn Pro

For Lawn Pros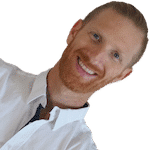 Ryan built and sold his lawn care and landscaping company.
He now builds websites for lawn care and landscape companies across the United States and beyond.
Optimized does more than build websites.  We build websites that work.  What do we mean?  We don't just build our clients a website, we build them a fully optimized website that will rank in the search results and convert visitors into hot leads for your company.
We don't stop at building websites: 
We redesign existing websites and update old websites.
We perform search engine optimization (SEO) to get our clients' websites found in the search results.
We run Google Ads for our clients that drive targeted traffic to their websites.
And more: Custom emails, website hosting, social media management, on and offline design work, video creation, automated email marketing; basically anything to do with representing your business online.
(A link to pricing and details is at the bottom of this page!)
We have 27 5-star reviews on Google alone.
The crazy part is we've only worked with 50 clients thus far!  That is one hell of a ratio!
Easy to work with.  We need little of your time.
We have a system for you to get us any info we need initially.  Once we have that, we are good to go and you can get back to doing what you do best.
Simple, easy to understand pricing.
We understand budgets and the seasonality of your business.  We have pricing plans for any budget. 
Screenshots Of Lawn & Landscape Websites We've Built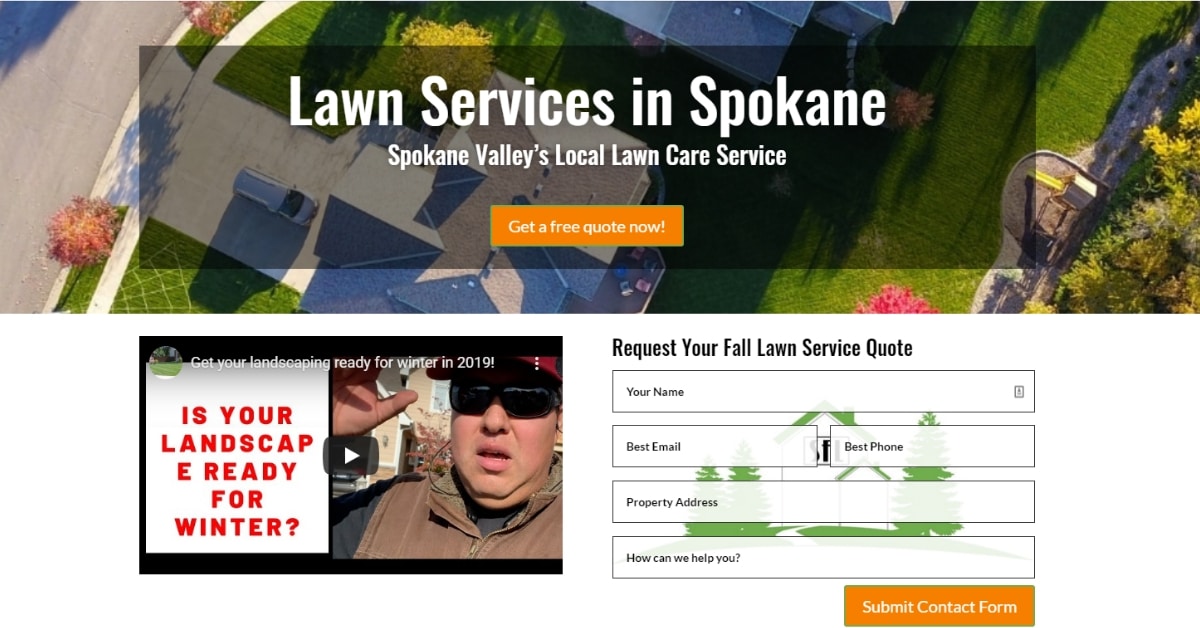 We built this website for Jose in Spokane Valley, WA.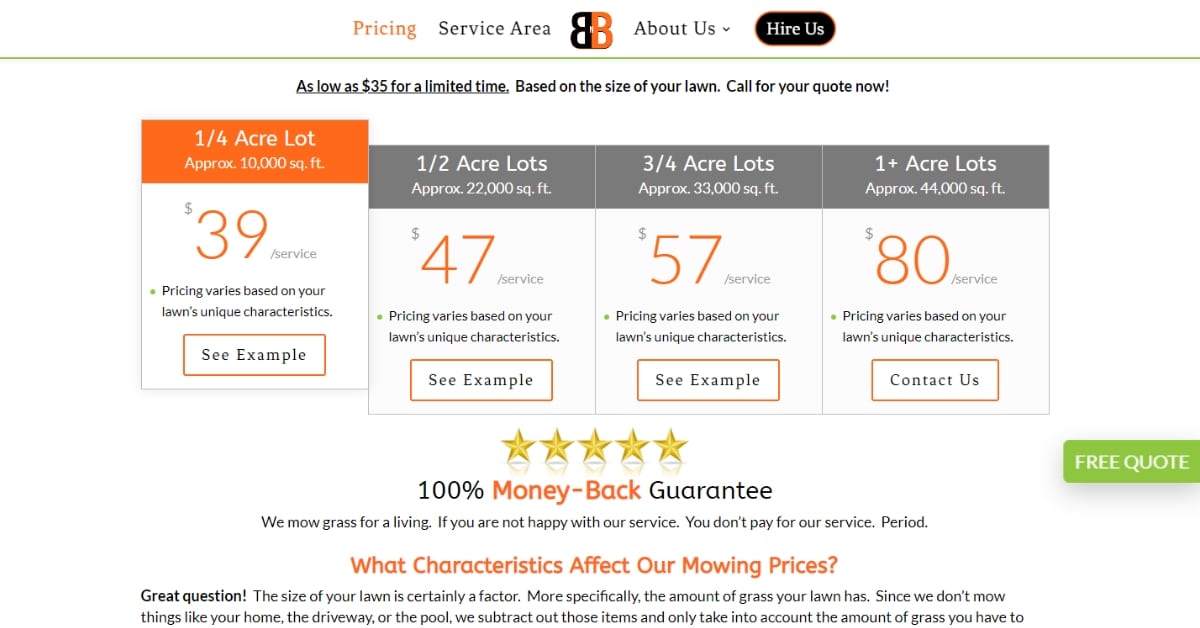 We finally got to work with a local company in Greater Cincinnati!
We Build
Websites That Work

All websites are not created equal!  Here is where we shine and why it will benefit your business.

Your website is going to do little to no good if no one ever finds it!  Every time we build a website or work on one, SEO is at the top of our minds from what you see on the pages to technical SEO we perform behind the scenes and offsite SEO.
Websites

Designed For Conversions




At the end of the day it doesn't matter how many people find your website if they don't contact you or at least give you their email address during that initial visit.
A great deal of thought goes into your market and ideal customers to encourage them to take the desired action on your website.

Unless you have been living under a rock, you probably know more and more people are using their smart phones to browse the web.
It is more important than ever your website looks great on computers, laptops, tablets, and smart phones.
Are We A Good Fit?
Take 30 seconds and I will let you know how much more revenue your website could be generating your business.
No Catch.  No Sales Pitch.  30+ Factors Checked.

You have nothing to lose.  I'll even send a guide anyone with basic computer skills can follow to do it all yourself just for speaking with me.

In the past, we believe we wasted a lot of time on really cool effects and crazy functionality in our websites.
Turns out this doesn't deliver the results we are going for!
Our new approach is simple and clean.
Making it much easier for the search engines to interpret our website and for users to navigate our websites.
That's a Win-Win!

We are one of few web design companies that really put a lot of thought into SEO from the early design stages.
It is hard for most people to know if they were handed a truly well-built website or simply a website that looks good at face value.
The bottom line is, if no one finds your website when searching for your products or services, it doesn't matter what it looks like!
Get People To Contact You!


The metric that matters the most to us is the actual revenue our online efforts provide our clients.
Without the help of our clients reporting back to us on what percentage of internet leads turned into paying clients, it is very hard to nail down this exact number.
So, we focus on all metrics we know will increase revenue for our clients which are unique visits to their website, time on website, pages viewed, form submissions, and phone calls from mobile devices.

Optimized redesigned my website and now I get way more traffic because of the SEO they did during the redesign process.
Almost more importantly, they created a much more pleasant and natural user experience on my website.
Twice the number of people that reach my new website contact my business compared to the old one.
My schedule is full. I need to hire someone ASAP!
Brian Schremp | Green Elements

Ryan came up with a game plan that fit our needs for all of our websites. He and his team went above and beyond all while keeping our sites up and running while the work went on. Ryan and team are top shelf. They've earned a customer for life with us.
Drew Callaway | Callaway Outdoor

We went with a 'big' SEO and website company in 2018. Optimized has already gotten us better results in the 1st quarter of 2019 AND at a fraction of the cost!
We are based in Tallahassee, FL and Optimized is located in Cincinnati, OH. Communication is always quick, easy, and thorough. We are looking forward to continued success as we continue to work together on my companies online presence as a whole.
Manny Oropeza | EPOS

Optimized turned my Wix site into a WordPress site and cleaned up a lot of SEO issues and User Experience issues in the process.
My site now ranks at least 10x better…I get 10x more leads contacting my business from the internet at least!
And my site finally displays properly on mobile!
Best decision I made for my business in the past several years. Wish I would have done this sooner!
James Johnston | Pro Mow

We hired Ryan and his team to redo our website and handle our SEO and we have been very happy! They are super responsive with communication and the results have been great so far. Would highly recommend them!
Cory Kopel | Paradise Property Services

I highly recommend Optimized SEO! Ryan has helped me grow my business and create an awesome company website . I am currently ranked on the first page in search results which gives a high volume of customers to my website. Very knowledgeable and professional! Thanks again!
Chris Sloan | Sloan's Lawn Care

The owner of this company knows his stuff. If you have any questions 99.9% sure he has an answer for you. Everything Ryan and his team do is nothing short of high quality. The best part about him as a person is no matter what type of work he is doing, you always get way more value in return for your money then you even expected. This is the type of guy I love to do business with. If you are looking for SEO work or Websites CHOOSE THIS TEAM OF DEDICATED HARD WORKING PEOPLE!!!
Dustin Ramsey | S&R Property Management

Ryan was fantastic to work with. The price was fair and valuable. I think one of the hardest things to find when looking for someone to work on the SEO is finding a reputable company. In this respect Optimized delivered. I have been very pleased with the services provided. And the ongoing knowledge they have imparted to me, so I can make changes myself.
Michael Sell | Urban Oasis

I call Optimized my 'Machine in KY!'
After getting screwed by the last website and SEO company, Ryan and his team are getting me leads like crazy!
Every time I ask a new customer, how did you find us? They say, "GOOGLE!"
Sam Jenkins | Sam's Personal Landscaping
Our Web Services – Your Business
Are we a good fit?
Let's find out!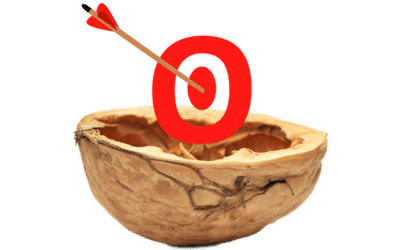 Optimized SEO and Websites
(In a nutshell 😍)
You're going to love the way your website performs…
I guarantee it!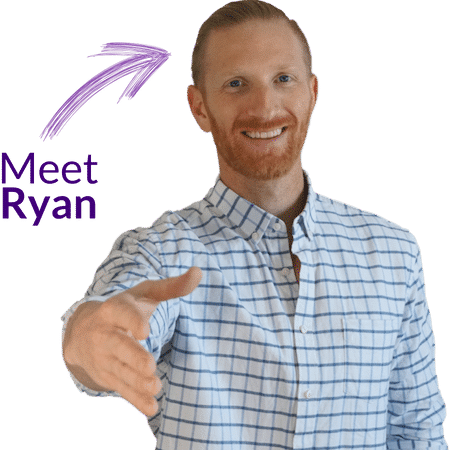 More Screenshots Of Our Websites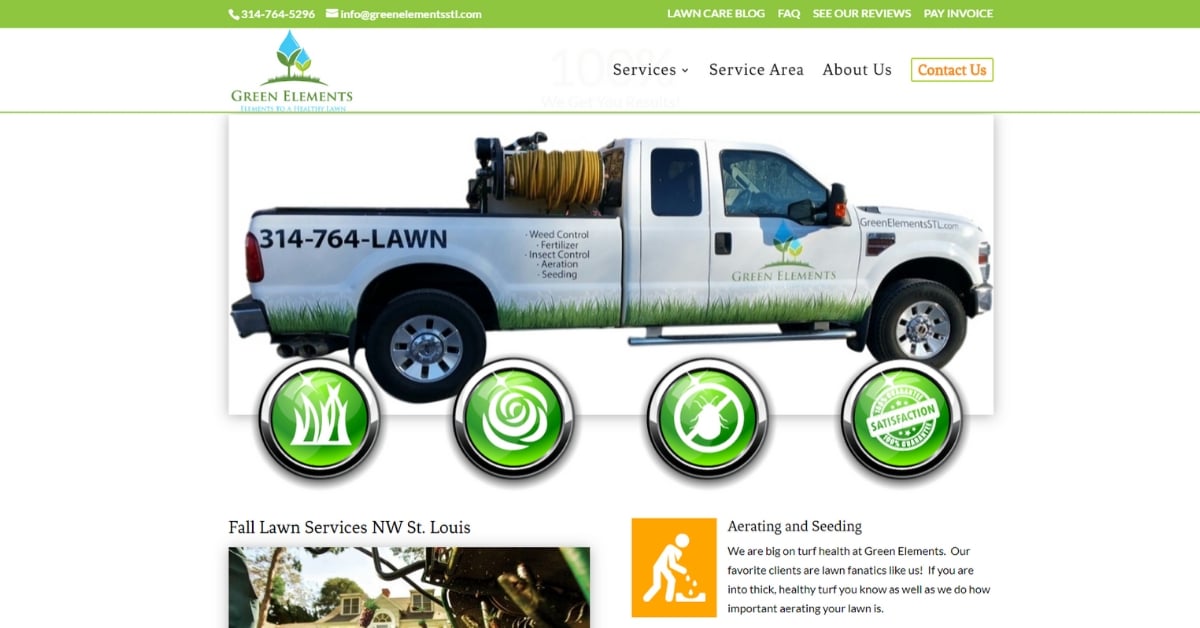 We built this website for Brian in St. Louis, MO.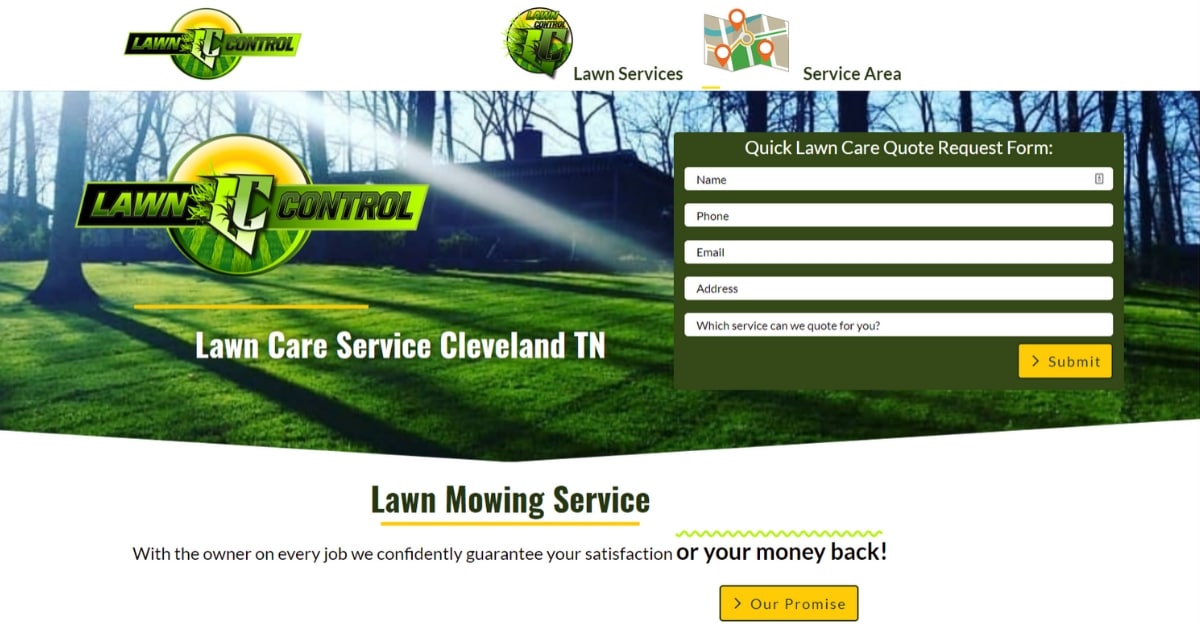 We built this website for Lee in Tennessee.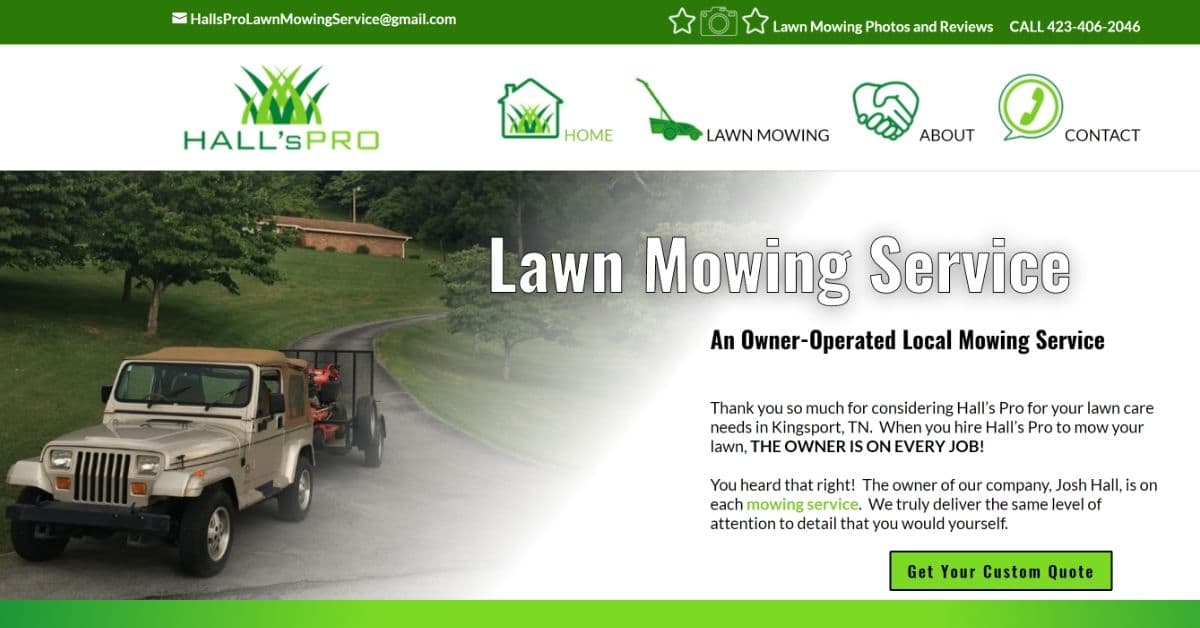 We built this website for Josh in Kingport, TN.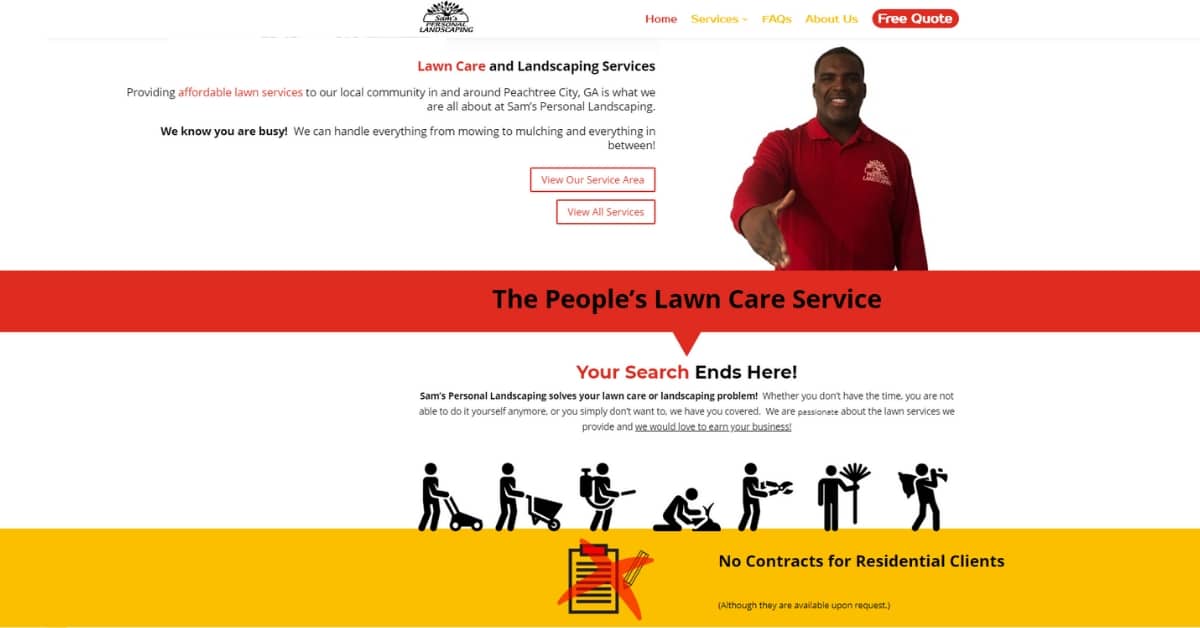 We built this website for Sam just outside Atlanta, GA.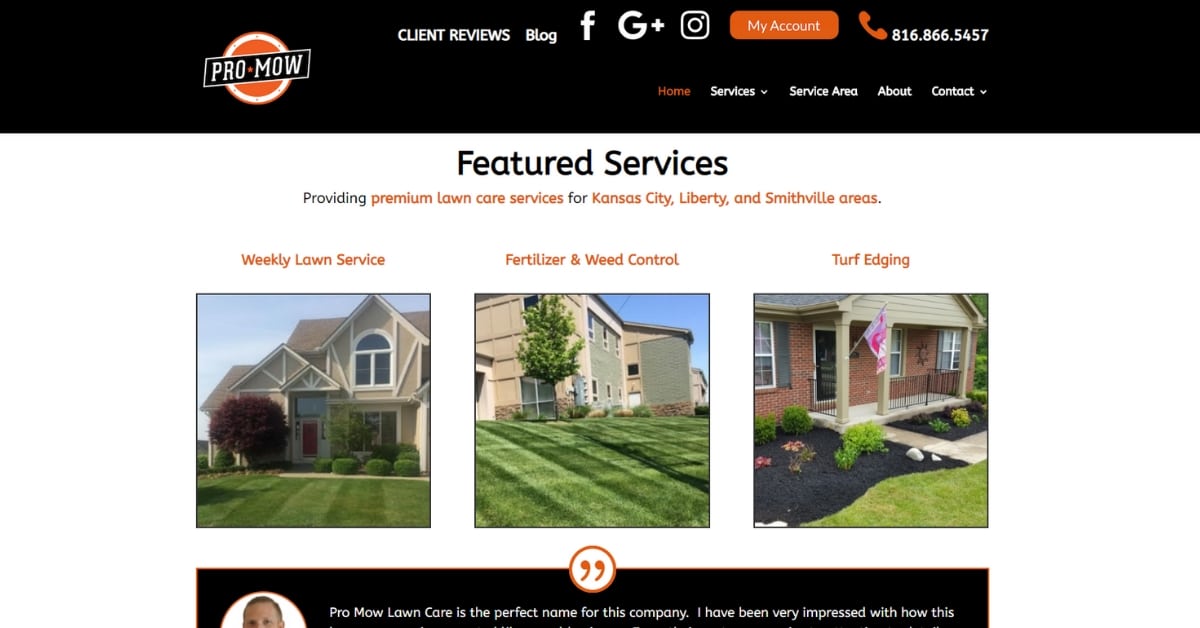 We built this website for James in Kansas City, MO.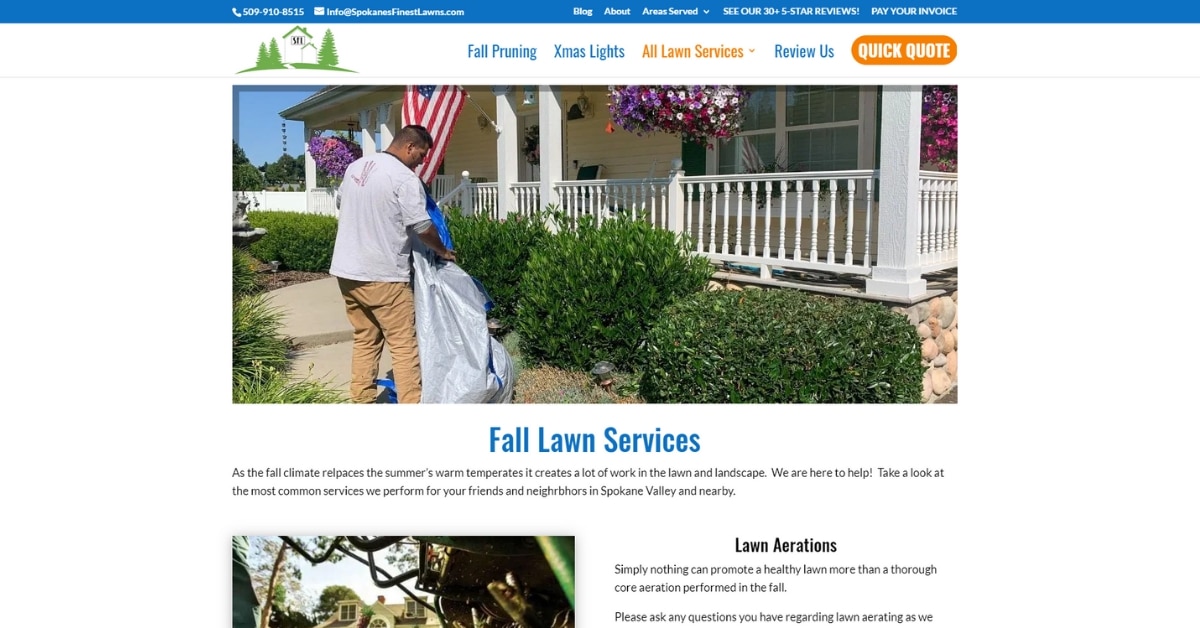 Here is an example of a service page on Jose's website.
Are you overpaying currently?
I quickly found after diving into website design and online marketing that most people simply do not understand this realm!  It is complex.  It is important.  There are many companies out there ready and willing to take advantage of your lack of knowledge.
If nothing else I would like to see if I can simply save you money on hosting, your SSL, company emails, or lower your cost compared to another website or SEO service you may be using.  If you are feeling stuck, please contact me!
If you call me, I can tell you!  Call me now!