DIY Website Resources
No fluff.  These are the best tools for you to attempt to manage your online presence yourself.
Essentials For Website Owners
These website resources are the best and cheapest way to build your website the right way! We don't recommend handling your website and online presence yourself if you need your website to rank in Google unless you have lots of time to spend learning how SEO works. Some of the links below are affiliate links and we may possibly receive a small commission if you do choose to use their services. We hope you enjoy.
Buy Your Domain Name
Search NameCheap for your perfect domain name
Host Your Website Cheap
Host with NameCheap too to make things super easy
Robust Website Hosting
Contact Us to learn more about hosting your website on our AWS server
Divi Visual Website Builder
Zoho For Free Company Emails
Email Campaigns and Automated Emails
Google's Free Tools For Websites
Google My Business
https://www.google.com/business/
Tutorial:  https://youtu.be/KrTF7Okx_A4
Warning!  If you click 'Google Ads' from Google My Business it will take you to Google Ads Express which is not what you want!  You will pay too much for each click on the ads you run and be very limited on targeting and other things you can have full control over on the full version of Google Ads.  Click 'Switch to Expert Mode' if you are currently using Google Ads Express!
Google Analytics
Tutorial:  https://youtu.be/v1BGe-CCXuI
Google Search Console
https://search.google.com/search-console/about
Tutorial: https://youtu.be/esPwzvgk9TI
More Resources by Google
There are plenty of other tools you may want to look into as you get more comfortable provided by Google.  A couple of these are Google Ads, Google Structured Data Testing Tool, and Think with Google.  The Google Keyword Planner tool is also great.  It is within Google Ads.  To get the most out of it you most have an active campaign running!
Solid Advice For Anyone New To Website Ownership
The only 2 costs you cannot avoid when you have a website are domain fees and hosting fees.  Most domains are $10 or so.  Shared hosting plans are good enough for small websites without a lot of traffic that do not collect sensitive information.  $20 to $50 per year will cover the cost of shared hosting.  We highly recommend to not use GoDaddy for anything!  GoDaddy is good at marketing their services and nothing else.
Do not get scammed!  It is so frustrating as an ethical website design and SEO company because nearly all people who contact us have been burned in the past by a shady SEO company.  If you cannot speak with the person building your website on the phone, you should not do business with them.
We are here to help.  We pride ourselves on offering very fair pricing for our services.  Our goal is to make your business exponentially more than we charge and we are yet to fail.  If you are feeling overwhelmed already, talk to Ryan and see how affordable your specific needs may actually be.  Or, hop on Amazon for some retail therapy
!
Best of luck.  Hope to hear from you soon.  Below is a little more info about our company and what we do.
Looking for more advanced information on how to get your website on the first page of Google?  Check out our SEO Check List to compliment these website resources.

Website Design
When you work with the Optimized team, designing your website couldn't be easier.

Web Developers
Designing is one thing…development provides the automation & functionality you need.

Organic SEO
We are proud to say we are SEO geeks: on-page, off-page, & technically sound.

Google Ads Specialists
Need results right now?  Have us manage your Google Ads.
Online Marketing For Local Businesses
Who do we work with?
Great question.  We work with local businesses, and this is what we mean by that:
If your business serves clients local to your business' location, we are a good fit.  Here are a handful of professions to get you an idea…
Professional Services
We work with optometrists, physical therapists, lawyers, pediatricians, and the like.
Services/Trades
Everything from lawn care and landscaping companies, to HVAC, roofers, plumbers, locksmiths, and more.
Restaurants
National chains down to mom and pop restaurants and even food trucks!
Health Related
Think yoga studios, float tanks, and gyms of all sorts from weight lifting to kick boxing.
Beauty
Hair salons, tanning beds, and anything along those lines. Plus we can't forget pet groomers!
Other Local Businesses
We've worked with photographers, insurance agencies, sign companies, and travel agencies.


We only have 5-star reviews.  Why?
Because we deliver results for each and every client.
View our Google Reviews.
Greater Cincinnati Website Design

A website design and development company that always has SEO (Search Engine Optimization) at the top of our mind.
30 Clients

In 30 Days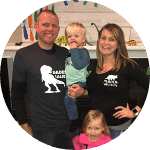 Ryan and his team at Optimized rebuilt my website in fall 2018.
My website had been online for 15 years at that point, and we had not picked up 30 clients over that entire 15 year span.
In May of 2019, we literally landed 30 ideal clients that found our website on Google and liked what they saw.
Yeah…I would have to say I recommend them!!!
Cory Kopel | Small Business Owner in MN

$100K+

In Revenue In 2019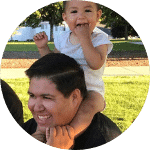 $113,445.89 year to date (In website leads alone!) to be exact is the number Jose with Spokane's Finest Lawns emailed me on 2019 just to let me know how happy he was with our service.
Jose called me in March of 2019 freaking out.  He just lost 2 apartment complex contracts that accounted for $100K in revenue for his business in 2018.  I told him to get on our SEO plan and I was confident we could make it up.
Well, we did…plus some.  Jose's business is on track to do $150k in revenue total to put things in perspective!
Jose Covarrubias | Business Owner in Spokane, WA

Website Design and Redesign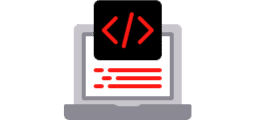 Our web design services are the best value you will find anywhere, guaranteed.
Get Our Clients On Top Of Google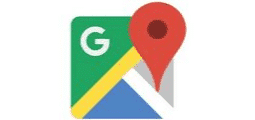 Google's algorithm is looking for specific things.  We simply feed the machine.
Run Ads With Super A Low CPC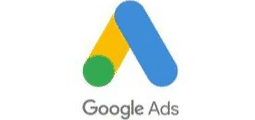 The Google Ads is slightly confusing and overwhelming.  Let us navigate it.
Other Services We Provide Clients
Email marketing
Company emails
Video creation
Printed material design
Logo design
Branding
Review building
Citation building
Online security
Web hosting
Domain management
Content creation
CRM integration
SMS communications
EDDM campaigns
Our Web Services – Your Business
Are we a good fit?
Let's find out!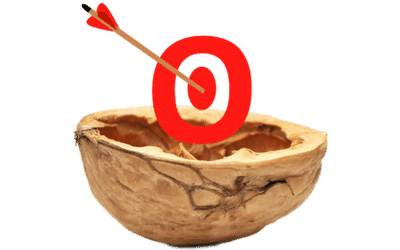 Optimized SEO and Websites
(In a nutshell 😍)
You're going to love the way your website performs…
I guarantee it!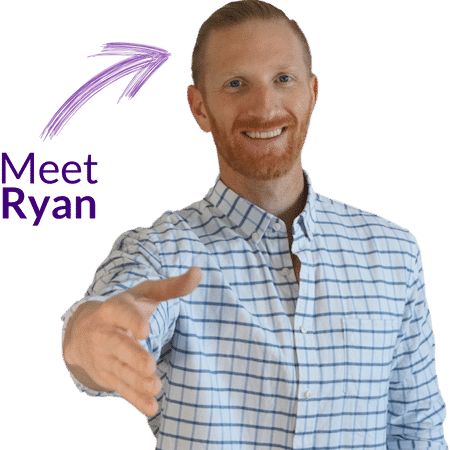 See Our Work.
View Pricing.
We have a 100% client satisfaction rate for a reason…