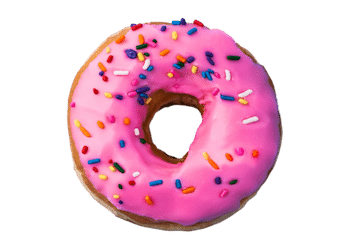 PR Without the PR Price Tag
Step up to the big leagues!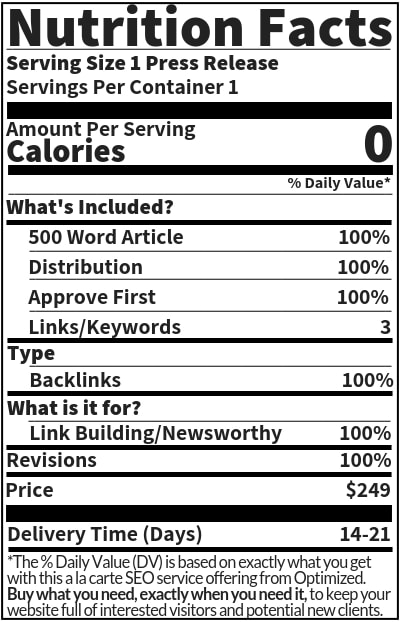 Imagine These Logos on Your Site!
With our Press a la carte offering you get exposure on some of the largest news distribution channels in the world.  Aren't you glad you found us?
Impress the visitors of your site by proudly being able to display these logos, and many more similar news outlets, to build trust and credibility fast!
Press release backlinks are not permanent, but the jolt they will provide to your site's overall SEO will be.  Some of these PR sites have a DA of 90+.  Yes…that is nine-zero, ninety plus!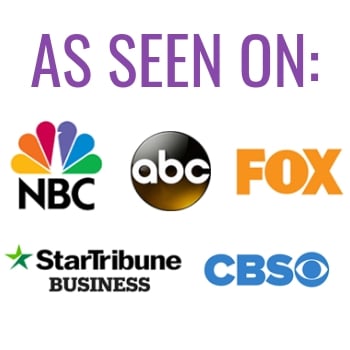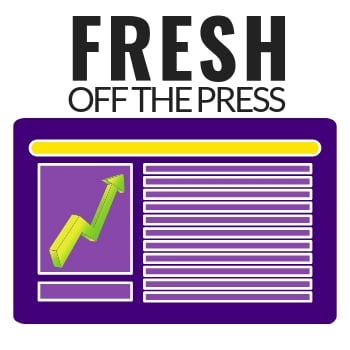 What is it exactly?
A professional writer in our network will write an approximately 500-word long article on your business or event.  You will have the chance to approve the article before it is distributed.  Once approved, we send it off to 100+ news outlets including the Associated Press.
If they like it, they pick it up and stick it on their website with a backlink to you.
News outlets need topics to cover!  With all of the diversity in the world today, we are sure these sites will see value in our article for some of their readers.  It helps that you have an awesome business for us to write about.  See…we do it, but we couldn't do it without you.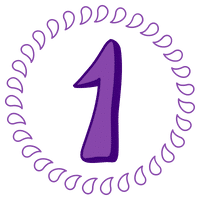 Request Your PR
Tell us what it is going to be about!  All we need is the subject, keywords, URL's, and any special instructions you have for us.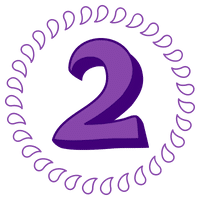 Write & Distribute
 One of the professional US based journalists in our network will write a captivating press release for you and we will then distribute it for the world to consume.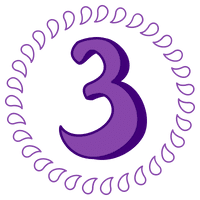 Tell Your Mom!
You will get a report within 7-10 days of all of the sites that picked up your article, but you may see more come in over the next several months. 
1 Press Release
Written and Distributed For You
≈ 500 words in length

Up to 3 backlinks

Up to 3 keywords

Approve before it's distributed

It is sent to 100+ authoritative news outlets with a DA of 20-90+
Can I see a sample report?
For sure! Download it HERE
What information do you need from me to write my Press Release?
Can I approve the Press Release before it gets distributed?
Yes, you must approve it before it goes to distribution. You will be able to edit it or request changes.
What topics are not allowed?
Newswires will reject press releases if they contain certain topics. Here are topics that are banned:
Loans of any kind
Anything sexual in nature
Anything to do with race, religion, or politics
Gambling
Drugs or alcohol of any sort
Gambling
Tobacco or vape related
MLM (Multi-Level Marketing)
Supplements of any kind
What is the turnaround time?
2-5 days for the writing process. Then we will need your approval, so however long that takes. Most of the distribution takes 7-10 days, but you may receive extra links even after you receive your report.
Should these links be nofollow?
If you are using keywords as anchors, or a phrase containing any keywords we recommend nofollow. If you use naked anchors (http://www.yoursite.com), you can leave it do-follow.  Please just ask us if you are not familiar with 'follow' and 'nofollow' links.
Can I use the ABC, NBC, etc. logos on my website?
Yes, you can after your Press Release has run. CLICK HERE to download images you can use on your site.
Let's Schedule a Time to Discuss!