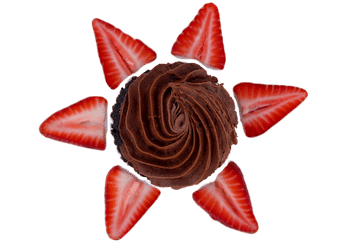 Here Comes the Thunder
Ranking solutions for the toughest keywords.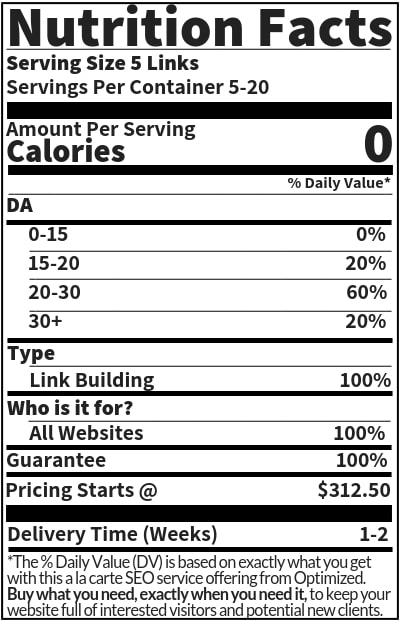 Got link juice?
The amount of content on the web these days is mind-boggling.  For the average small business or website owner, it can become very intimidating, very fast.
Getting links to your web pages is one of the oldest ranking tactics and it is still one of the best today.  But how do you get these links back to your site?  It is hard without existing relationships.  That is what we have to offer you.
Tap into our network of websites in nearly every niche imaginable by having us reach out to these webmasters and request a link back to your site.  If they see the value in the content on your site, they will gladly link to it to serve their audience better.  It's a win-win for everyone.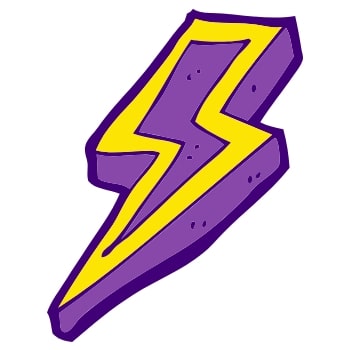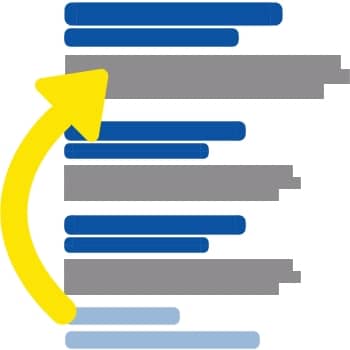 Powerful Backlinks
We do not settle for poor quality links and you shouldn't either.
The domain authority of the site linking back to you matters.  The higher the domain authority, the more benefit your site will receive in the form of SEO juice.
Learn more about domain authority here:  MOZ on DA
Here is the breakdown on the DA of our network:
20% DA 15-20
60% DA 20-30
20% DA 30+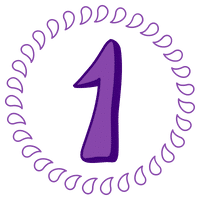 Request Service
All we need is the go-ahead, keywords, URL's, and any special instructions from you.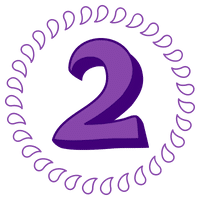 Let Us Work!
We do all of the outreach and secure links from the best sites available in your niche.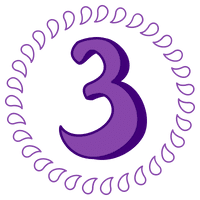 Get Your Report
Give us a week to complete the work unless you would like a slow drop campaign.
Package Options and Pricing
What information is required to place an order?
Do you have links for my niche?
More than likely.  If for some reason we don't, we will apologize and let you know.  We will also return your payment immediately.
How many outbound links will there be on the sites?
It varies a lot from site to site. Most only have a couple of links on their sidebar, probably less than 10, but we will not know until we find the sites the best fit your needs and are willing to link back to your site.
Are sidebar links risky?
Not if you have diversity in your website's backlink profile.  We can help determine if this is a good fit for you.  Just contact us however you prefer to.
Do these sites look like real sites or do they look like PBN sites?
We do not work with any PBN (private blog network) sites, but some of these sites do have that look and feel.  Remember the links we provide with our Blitz a la carte offering will have a DA of 15 at the minimum.  These are real sites that have gained some domain authority that can pass SEO juice to your site.
Do all the links have to be from the same domain or same niche?
No. We do recommend buying at least 5 links per site though to see any significant movement, but you can point the individual links where ever you would like.
How many sites do you have relationships with?
Over 16,000 sites and growing. We only place your links on the best ones.
If you don't own these sites, how do you guarantee they are permanent?
We regularly on all of the links we create. If a link goes down for any reason we will replace it with a link of equal or better quality.
If you find a link has gone down, please contact us and we will double check.  If we have already created a replacement, we will get you that info and if we have not, we will get right on it.
What is the average link DA for Storm backlinks?
The average domain authority is between 20-30, but we will not get you a link from a site with a DA below 15.
Do you recommend keyword anchor text for these or URL/brand?
For these links, using your brand or URL is going to be the best bet. Our a la carte Links offering is still your best option for building natural anchor text links back to your site.
Are these links blocked from the link research tools?
No.  You can check these links using any quality backlink checking tool.
Let's Schedule a Time to Discuss!