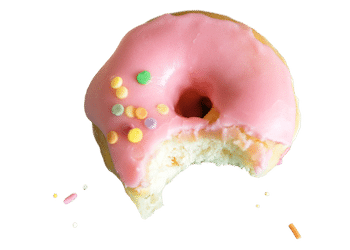 Professional Actors and Editing
Video content is dominating the web.  Get in the game!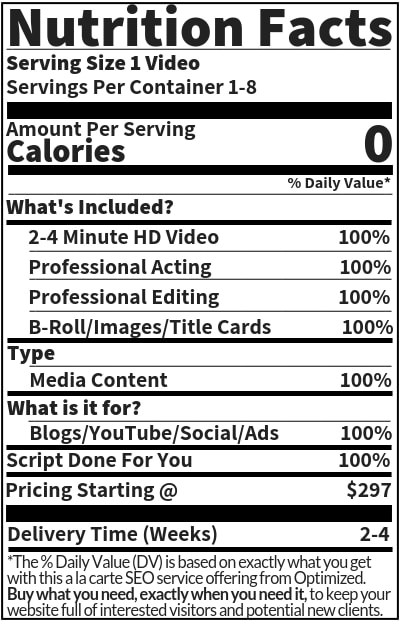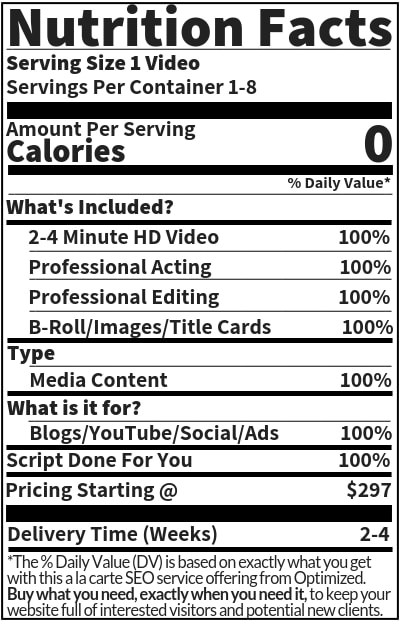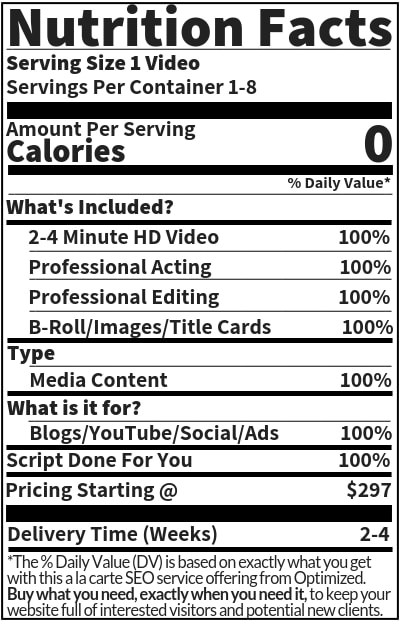 Who knew you could look so good!
And it has never been easier with our professional video production service. Gain access to our professional actors and actresses, audio and video equipment, and skilled video editors.
YouTube is the second largest search engine behind Google.  You want to have a presence!  If you have ever attempted shooting your own videos you probably quickly realized how much really goes into producing a quality video that looks and sounds great while also getting your message across crystal clear.
Use your video however you please!  Slap them on your website, post them to YouTube, Facebook, or LinkedIn, use them in email campaigns, or even run ads with them!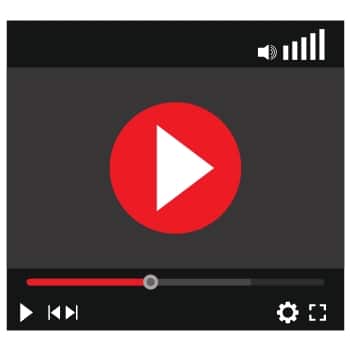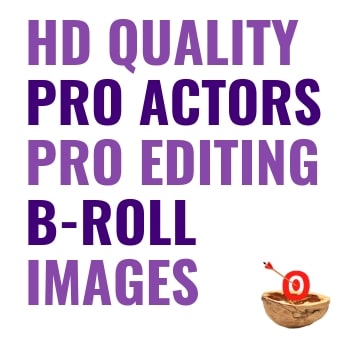 The Nitty

Gritty
We turn your blog post into a video!
You provide the blog post and we re-work it into a video
We hire a professional actor in a 'talking head' video
B-roll clips, stock images, and title cards add interest
100% original video made just for your company
CTA included in the video
HD quality 
2-4 minutes in length (approximately 300-500 words)
Ability to edit further once delivered if desired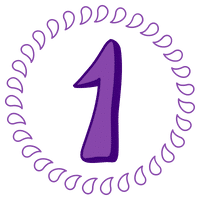 Request Video
Just let us know you are ready to go.  Provide us with the blog post we will base the video on and some other basic info.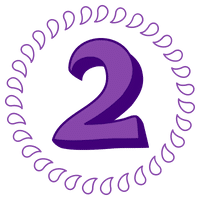 Action Time!
We will take your blog and turn it into an entertaining short video including writing the script, shooting, and editing the video.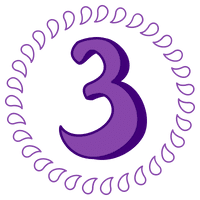 Watch Your Video
We deliver your 2-4 minute video ready to do with what you please.  We also include an SEO optimized title and description.
Details

Script Included

Professional Actor

B-Roll & Images

Title Cards

CTA in Video

HD Quality

2-4 Minutes Long
Details

Script Included

Professional Actor

B-Roll & Images

Title Cards

CTA in Video

HD Quality

2-4 Minutes Long
Details

Script Included

Professional Actor

B-Roll & Images

Title Cards

CTA in Video

HD Quality

2-4 Minutes Long
Details

Script Included

Professional Actor

B-Roll & Images

Title Cards

CTA in Video

HD Quality

2-4 Minutes Long
What do I need to get started?
All you need is an original blog post from your blog that we can turn into a script. If you need a blog post written, you can check out our BLOG WRITING SERVICE.
What information is required to place an order?
We will need the link to the blog post we should base the video on.  Provide your logo if you would like it used in the video.  Choose between a male actor or female actress, and pick their attire; casual, business casual, or business professional.  We will ask you to clarify the subject and provide any special instructions so we can create the perfect video for your needs.  You can view the sample form here: Video a la carte Sample Form.
Where does the video footage come from?
We shoot the actor or actresses portion of the video.  We complement that footage with b-roll clips and stock images royalty-free to add interest and keep viewers attention.
Can you do videos that are longer than 4 minutes?
Not at this time although if you provide a longer blog post for us to use as the script, potentially the video could end up somewhere between 4 and 5 minutes.
Research shows that viewers drop off in a video right around the 5-minute mark.  Longer videos would also take longer to write, film and edit. With our current pricing and process, we cannot accommodate longer videos at this time.
How much seed content do you need?
Your blog post should be at least 500 words. The longer in length, the longer the script.
With longer pieces of content, we will use the most relevant points and talking points in the content.
Can the actor demonstrate how to use my product in the video?
Our system for producing videos does not allow us to work this in. We would not be the best fit for this specific need.
Can I put in a special request for a specific type of actor or actress?
You can choose between male or female. You can also choose between casual, business casual, or business professional attire. We are limited on age and ethnicity options at the moment due to discriminatory laws.  Thanks for understanding.  We are all people!
Can I send you my own images, footage and company logo for use in the video?
Yes, you can use your company logo in the video. At this to keep our prices as low as possible we are not able to integrate other images or videos supplied by you.  You are more than welcome to continue editing your video was it is delivered to you though.
Can I see an example of a blog post and video together?
Sure! Here's an example of how we took seed content and turned it into a video, then embedded the video on the blog. Want to see this all together? Check out the blog and video pairing below: Click here.
Let's Schedule a Time to Discuss!